God Helps Us Speak the Message
Posted on March 1, 2023 by Jon Trotter
A family serving in Central Asia reflects on God's assurances.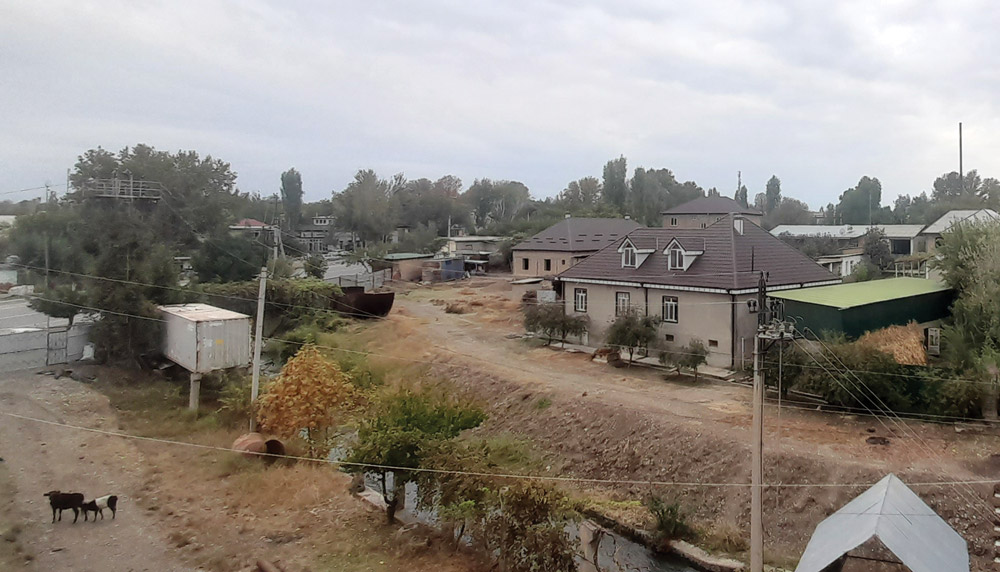 A view from David and Marta's apartment in Central Asia. Courtesy photo
By David and Marta (names changed)
The Lord is fully committed and willing to help us in the plan that he himself has designed and has given us the privilege to join in. Especially in the early period of a new season or setting of ministry, it's easy to feel inadequate and ill-equipped for the work we felt called into.
Being so incapable and imperfect sometimes makes us doubt ourselves. Our high expectations for ourselves can even lead us to make excuses for not doing the task he commanded us, or wonder if we will really be able to carry out this magnificent calling of announcing his message in places where it is little known.
Exodus 4:10-12 makes great sense in these times of doubt. It encourages us and helps us to understand that it is not by our abilities that God chooses us, but by his own grace: "Moses said to the Lord, 'Pardon your servant, Lord. I have never been eloquent, neither in the past nor since you have spoken to your servant. I am slow of speech and tongue.' The Lord said to him, 'Who gave human beings their mouths? Who makes them deaf or mute? Who gives them sight or makes them blind? Is it not I, the Lord? Now go; I will help you speak and will teach you what to say'" (NIV).
Receiving the call to go to another place implies many changes and a lot of learning in unfamiliar areas, such as language, culture, and food. All of this can become overwhelming, and make us feel awkward like Moses did as he doubted his own ability to speak the message he was given.
But as we read these verses we can be filled with encouragement and hope knowing that the Lord will be with us. The question "Is it not I, the Lord?" leaves us without any argument or excuse to offer the Lord, and it frees us from the need to argue or make excuses in the first place.
"Now go; I will help you speak and will teach you what to say." Those are the words that make us persevere and remain faithful to the call that the Lord has given us.
---
David and Marta and their children Pedro and Emilia (names changed) serve as interns in Central Asia.
Filed in: All posts, Transforming