In honor of Paul Timothy (PT) Yoder, 12th president of VMMissions
Posted on December 20, 2019 by Jon Trotter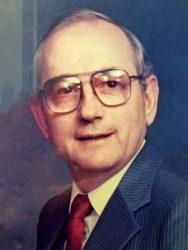 Paul Timothy Yoder, Sr., president of Virginia Mennonite Missions (VMMissions) from 1985 to 1990, died on December 16, 2019. He was 91.
Paul was born February 24, 1928, to David and Savilla (Bender) Yoder. He spent his childhood on the family farm in Greenwood, Delaware. At the age of six, while working with his father in the cornfield, Paul asked, "What would you say if I become a missionary when I grow up?" His father didn't answer until they had turned the corner on another corn row. "Nothing would make me happier, if you would make a success of it." VMMissions acknowledges that "success."
Paul attended a one-room school with a single teacher for his elementary education. He came to Eastern Mennonite School for high school and stayed in Harrisonburg, VA, to attend Eastern Mennonite College (now University).
Following his marriage to Daisy A. Byler in 1949 and graduation from Eastern Mennonite College in 1950, Paul earned an M.D. degree from George Washington University with the specific intent of preparing himself for missionary service. He and Daisy were subsequently contacted by the Eastern Mennonite Board of Missions and Charities (now EMM), regarding an assignment as missionaries to Ethiopia. Ordained as a minister for this ministry on July 8, 1956, he and Daisy served there for 21 years, from August 1956 to May 1977. During his time of service he continued to advance his education. He spent the 1967-68 home leave year at Eastern Baptist Seminary in Philadelphia, PA. He then earned an additional degree from Johns Hopkins School of Public Health in Baltimore, Maryland, in 1972.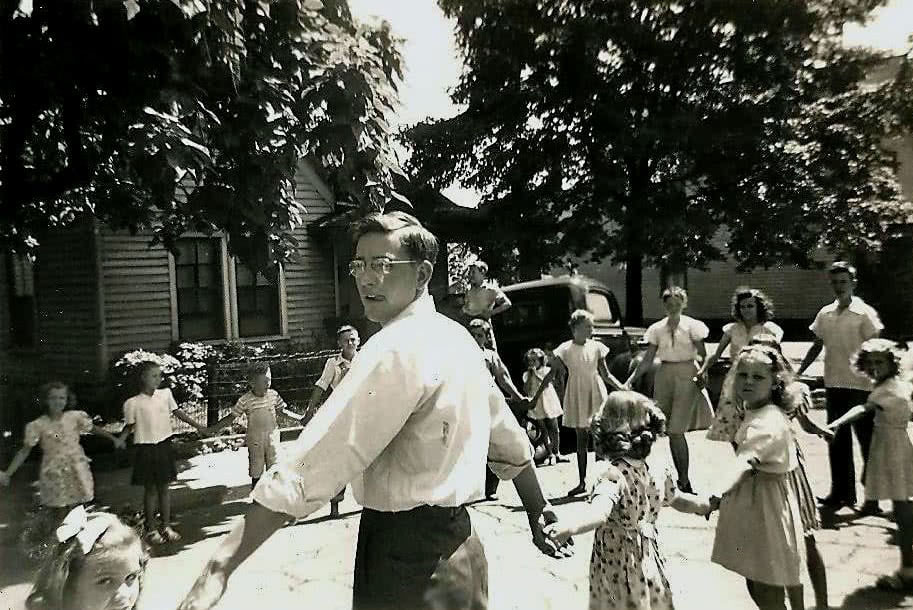 Paul T. Yoder with children at Knoxville Mennonite Mission, Tennessee, in the late 1940s. Conrad Baer photo

Upon his return from service in Ethiopia, Paul worked in his medical profession in partnership with Dr. Mark Kniss at the Parkview Medical Center. Later, he sensed a call to devote himself more fully to service within the church as a pastor, a bishop, and president of VMMissions.
Paul was a man of prayer and will be remembered for his knack for affirming and encouraging all with whom he related. During his years in Ethiopia he was passionate about seeing local leaders affirmed and released in ministry.
Paul brought to his presidency the particular perspectives of his medical background. In his regular column in the VMMissions publication, Missionary Light, he wrote, "Our mandate is clear. Christians are commanded to go into all the world to make disciples of Jesus. This calls for global perspective. But as we look at opportunities worldwide, we need to be able to focus on needs close at hand too. We need bifocals." Likewise, he recognized the need to "see people as they are," not "as trees walking around," referring to the story of the healing of the blind man in Mark 8:22-26. He commented, "I believe that our perception of people determines how we respond or interact with them." Certainly, Paul was gifted with this kind of eyesight.
During his tenure as president of VMMissions, Paul envisioned VMMissions as a channel through which personnel and material resources would be released for the purpose of expanding God's kingdom. He put his energy behind a dual focus on evangelism and stewardship, priorities shared by Virginia Mennonite Conference. He helped to spearhead the innovative "advocates of mission" program, a step toward the more project-based means of giving that has become normative today.
Paul leaves behind a rich legacy of faith and a strong emphasis on service that will continue to bear fruit in the community that follows in his footsteps.
Paul was preceded in death by his sisters, Ruth Bontrager (Eli, deceased), Naomi Yoder (Monroe, deceased) and his brothers David, (Clara Schlabach, deceased), Amos, (Gertrude Kennel, deceased), John (Dorthy Embleton, surviving), Mark, (Alene Wert, deceased), Luke, (Cora Maust, surviving), Daniel, (Mary Lois Swartzendruber, deceased), and son Daniel. He is survived by brother Jesse, (Gladys Wert), and sister, Miriam Hull (Harvey).
Surviving are his wife, Daisy, children, Debra (David Gullman), Judith (Rick Stroop), and Paul, Jr., (Suzanne Miller), and six grandchildren, John Gullman, Hannah Beth Gullman, Laurel Yoder, Valerie Yoder, Adam Yoder (Stephanie Boone), and Joanna Desta Yankey.
A memorial service will held at 2 p.m. Saturday, December 21, 2019, at Harrisonburg Mennonite Church with Pastor Craig Mavin and Pastor Eric Martin officiating.
At his request, Paul's body will be cremated by the Kyger Funeral Home in Harrisonburg, Virginia. His remains will be interred at Weavers Mennonite Cemetery.