Jason Showalter to Join Staff as Global Ministries Director
Posted on January 24, 2020 by VMMissions Staff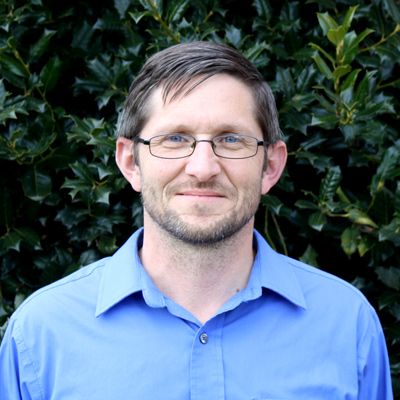 Virginia Mennonite Missions announces the hire of Jason Rhodes Showalter in the position of Global Ministries Director, effective Feb 3, 2020. Jason brings with him 15 years of experience as a cross-cultural worker with a sister Anabaptist agency. His roles included orientation, mentoring, and developing strategic vision with cross-cultural teams.
As Global Ministries Director, Jason will give overall leadership to VMMissions' international and domestic ministries. "We are continuing to align our program with our strategic priority to equip and send workers from anywhere to anyone," explained Aaron Kauffman, VMMissions President. "I believe Jason is the ideal person to help us do that."
Jason's responsibilities will include oversight of the international ministries previously carried by Lynn Suter and Carol Tobin, both of whom have indicated a desire to reduce their workload. Lynn remarked, "When we were interviewing Jason, his watch alarm went off at 10:02, a daily signal Jason uses to pray the Luke 10:2 prayer that the Lord of the harvest would send out workers. God was answering that prayer in our midst by sending Jason to VMMissions to give leadership to the next season of global ministry. With Jason's deep experience in international and US contexts and his apostolic gifting, Spirit-filled humility, and fierce love of Jesus and the church, we could not ask for a more able harvest worker!"
Jason earned a Masters of Arts at Eastern Mennonite Seminary in 2002 and is a 1998 graduate of Goshen College. A study-service term in Costa Rica while a student at Goshen, followed by an internship in Mexico, opened the door for work after seminary with the Shenandoah Valley Migrant Education Program of Virginia. Additionally, he and his wife Carmen spent three years living in Chicago, where Jason taught ESL to recent immigrants. During that time, they participated in the life of Lawndale Community Church, a predominantly African American congregation. Jason speaks Arabic, Spanish, French and the local language of the Mediterranean country where he and his family lived for over a decade.
Jason and his wife Carmen have five children: Dara, Lydia, Luke, Elijah and Isaac. They are part of Mosaic of Grace Church, a church plant in the Harrisonburg District of Virginia Mennonite Conference. They have also enjoyed a long-term relationship with Grace Mennonite Fellowship in Lacey Spring, Virginia, having served that congregation as youth pastors from 2001-2003.