My Coins Count Raises Over $11,000
Posted on November 2, 2020 by VMMissions Staff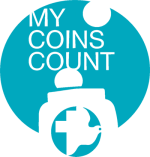 VMMissions and Mennonite Central Committee (MCC) cooperated this year to channel My Coins Count funds to help some of the most vulnerable people during the global COVID-19 crisis.
Gifts through My Coins Count are supporting VMMissions' continuing response to needs arising in the communities where our workers and partners live and serve. This money is also helping MCC to distribute locally purchased supplies to vulnerable and displaced people around the world as MCC workers and partners identify needs.
This year, My Coins Count raised a preliminary total of $11,649, which is evenly split between the two agencies.
Filed in: All posts, News, Transforming