VMMissions Announces Two Staff Promotions
Posted on June 12, 2020 by VMMissions Staff
VMMissions is pleased to announce the promotions of Abe Hartzler to Associate Director of Advancement, beginning June 15, and Tom Yoder to Ministry Coach, with a particular focus on the Balkans, starting September 1. Both are current VMMissions staff members who have felt called to take on new or expanded roles.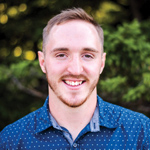 Abe Hartzler has served as Event Coordinator and Ministry Support Coach since July 2019, planning all facets of VMMissions events and working with Ministry Support Teams to enhance their capacity for developing sustainable networks of worker support. Sensing a desire to engage the supporters and friends of VMMissions in new ways and cultivate relationships with donors, Abe will assume leadership of the Advancement Team, a role left vacant by the sudden death of Steve Leaman on April 5, 2020. Abe and his wife Rachel live near Weyers Cave, Virginia.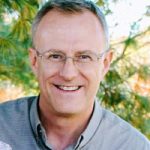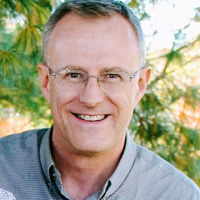 Tom Yoder and his wife Karen served with VMMissions for over six years in Albania and Kosovo, from 1994 to 2000. With extensive cultural experience in a mission frontier region, Tom has most recently been serving in a quarter-time role as Associate Mediterranean Regional Director, alongside Janet Blosser, Mediterranean Regional Director, who has announced plans to retire at the end of August. In addition to his missionary work, Tom has been a pastor, chaplain, and builder. Tom and Karen live in Harrisonburg, Virginia.
"Once again, God has provided just the people we need for key roles on our staff," said Aaron Kauffman, VMMissions President. "Abe brings a creative spark, an aptitude for learning new tools and systems, and a broad network of relationships in the millennial generation. Tom offers a unique mix of strategic thinking and a passion for worker care, along with a wealth of mission and pastoral leadership experience. I am truly grateful for their willingness to answer God's call."