VMMissions Joins Honduras Hurricane Relief Initiatives
Posted on December 4, 2020 by VMMissions Staff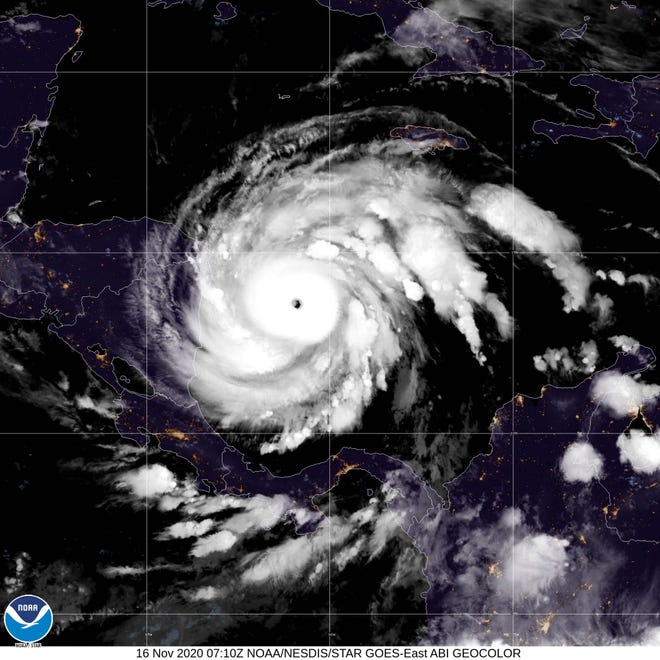 Hurricane Iota bears down on Central America from the east on November 16, 2020. NOAA
In early November Hurricane Eta struck northern Honduras, causing significant damage to homes and subsequent displacement and destruction due to flooding.
Two weeks later, Hurricane Iota bore down on the same region. Honduran brothers and sisters invited us to join them in asking for God's mercy, and the storm diminished before making landfall, though still resulting in flooding and loss, this time in central Honduras.
VMMissions has been invited to join several relief initiatives led by Honduran churches with whom we have relational links and Manantial de Vida, a partner congregation within Virginia Mennonite Conference.
A total of $22,000 is needed for these projects, which will respond to practical needs through family sanitation kits, food packet distribution in isolated communities, and repairs to homes and church structures. Your gift will help these sisters and brothers respond with good news in difficult times, even as the rain continues to fall.
   Donate to Honduran Hurricane Relief