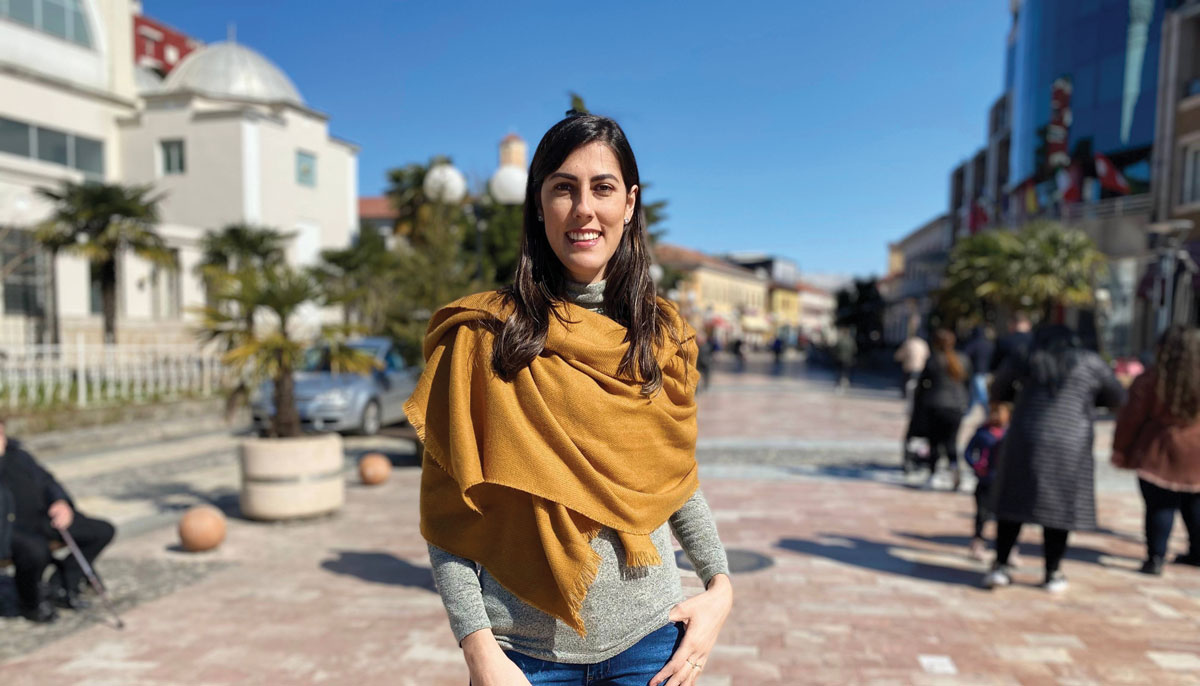 Service program: tranSend
Serving since: 2021
Assignment:
My assignment consists of cultural and linguistic learning as well as support of the church planting ministry of Albanian leaders and VMMissions workers Rafael and Solange Tartari. We are currently serving in northern Albania in the city of Shkodra. I am involved in the prayer and multimedia ministries of the church. I also connect specifically with the women and youth. Glory to God: the church has grown, in new converts, but also in the knowledge of the holy scriptures and in fellowship.
Biggest challenge:
My biggest challenge is Albanian language learning. Although I see significant advances in these five months of language study, I have a long way to reach fluency. I pray that the Lord will help me to be patient and persevering in this process, and that every day God will enable me to grow and develop in learning the language. This is because my heart's desire is to be an instrument to communicate the good news of Jesus in an intelligible, contextualized and scripturally faithful way.
Biggest joy:
One of my greatest joys is being part of a Bible study group for church girls—all of whom are college students and new to the faith. These meetings often take place in our homes. We study the Bible, share, eat and pray together. Each meeting has been a precious opportunity to see these young women—former Muslims or orthodox Catholics
—grow to know and love our Lord and Savior Jesus Christ.
The meetings have also been an important space to develop and strengthen relationships. I myself feel very blessed in this regard, as I also have many opportunities to cultivate new friendships and learn more about the Albanian language and culture. They are very thoughtful to help me. They rejoice with every advance and always encourage me to persevere. I pray that the Lord will continue to help these young women grow daily in their faith in Jesus and be used powerfully among their families and friends, most of whom are Muslims.
A typical day:
My weeks are generally very busy with church activities and with my studies of the Albanian language and culture. Saturdays are rest days in which I do different things to distract myself and relax. The others are very busy. I usually start my day with breakfast and devotional time: Bible reading and prayer. Then I dedicate myself to studying the Albanian language course. At noon, I take a break for lunch, and then start getting ready to go to the language school. After my class, I go to a café, where I make observations for my descriptive (ethnographic) study of the culture. Toward the end of the afternoon, I go to church to support the ministries. In the evening at 7:00, I have dinner and set aside time for Bible reading and Christian books. On days and times when I am not studying or taking Albanian classes, I try to spend time with Albanians. I usually meet girls in cafés to chat—as this is something very common in the culture—or I invite them over to my house.
Filed in: All posts, Transforming