Worker Support on the Ground
Posted on September 5, 2023 by Jon Trotter
Ministry Support Team (MST) members find new insights when visiting workers overseas.

By Pam Lehman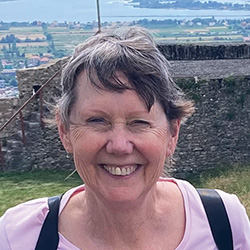 Partnering with mission workers on the field gives Ministry Support Team (MST) members the opportunity to share in what God is doing throughout the world. It was especially meaningful for me personally to go visit Dan and Mary Hess, workers whom we support through their MST, in their ministry location of Milot, Albania.
As members of the MST, my husband Gerald and I meet and pray with Dan and Mary once a month via Zoom. This gives each member of the MST an opportunity to hear praises and concerns directly from them, and we spend time in prayer with them. These monthly meetings give us a chance to encourage Dan and Mary through the Holy Spirit's promptings, and we also pray for them throughout the month, seeking direction from the Lord. These meetings via Zoom are significant and essential to our team in supporting Dan and Mary and their entire ministry.
This spring, three of Dan and Mary's MST members, along with two others from Grace Covenant Church in Harrisonburg, Va., traveled to visit Dan and Mary in their context in Albania. It was a fantastic opportunity!
We found that visiting the ministry in-person provided such insight into their reality—meeting people we had heard about, walking through the town—which changed our perspective and provided encouragement to continue engaging in our support roles on the MST as true partners in the ministry assignment.
God directed the team as we prayed for individuals in the town of Milot and the cities of Lezhë and Shkodër. We were each impacted by worshiping with the children and adults in Milot on Sunday and then participating in praise and prayer services on Monday through Thursday.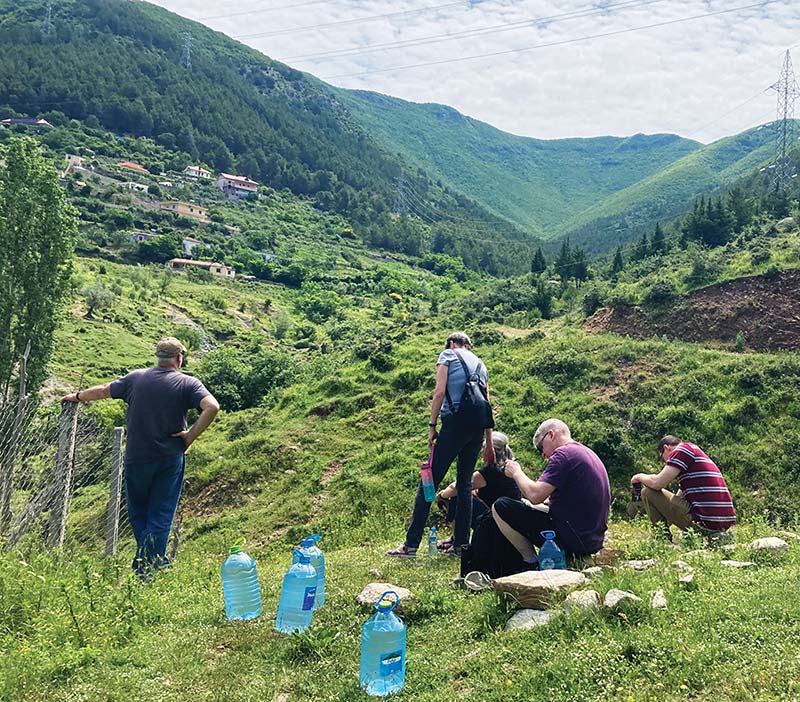 The team prays for Milot, Albania, the town where VMMissions workers Dan and Mary Hess serve. MST members were impacted by their experience in Albania and encouraged in the ways they support Dan and Mary. Courtesy of Pam Lehman

A personal highlight was when our team walked up the hillside to get fresh water and spent time praying over the city of Milot. One of our team members sensed the Holy Spirit saying that the work in Milot would see a season of change from plowing and planting to one of growth. The drinking water at the spring reminded us of the living water that is available to the people of Milot, Jesus Christ.
God placed a call on our hearts during the trip to pray for Milot and intercede for God to bring transformation to that place and multiply the gospel throughout Albania and the region through a renewed church passionate for the gospel of salvation. We prayed for every aspect of Dan and Mary's ministry there and the impact they have had and will have.
We returned home energized and committed to partnering in God's work through Dan and Mary Hess. In this way we participate in the Great Commission, which includes the chief end of humankind, to glorify God and enjoy him forever.
We encourage others serving on an MST, or others who pray for and give financially to workers, to consider traveling to their worker's ministry location. We found the complete picture so captivating and helpful to pray with knowledge and experience and carry the vision of what the Lord will do.
---
Pam Lehman serves with her husband Gerald on the Ministry Support Team of Dan and Mary Hess, serving in Milot, Albania.
Filed in: All posts, Transforming