Business for Transformation
Posted on August 15, 2022 by Jon Trotter
VMMissions is blessing communities through kingdom business through a subsidiary board of business experts who find and coach partners, vet plans, monitor progress, and makes loans to new and growing enterprises.
VMMissions believes that work can be a form of Christian discipleship and a blessing to the world. A few years ago, VMMissions formed a business for transformation subsidiary—let's call it our "B4T board"—to foster businesses that bless their communities, especially those least reached by the good news of Jesus. Christian-led businesses can create just employment and sustainable economic growth even as they invite spiritual transformation through the gospel.
Countries closed to traditional witness are often open to entrepreneurs, yet there are still many barriers to success. That's where our B4T board can help. The board helps leaders experienced in business, management, marketing, and lending to come alongside new entrepreneurs as they develop business plans, seek startup loans, and receive coaching for long-term success.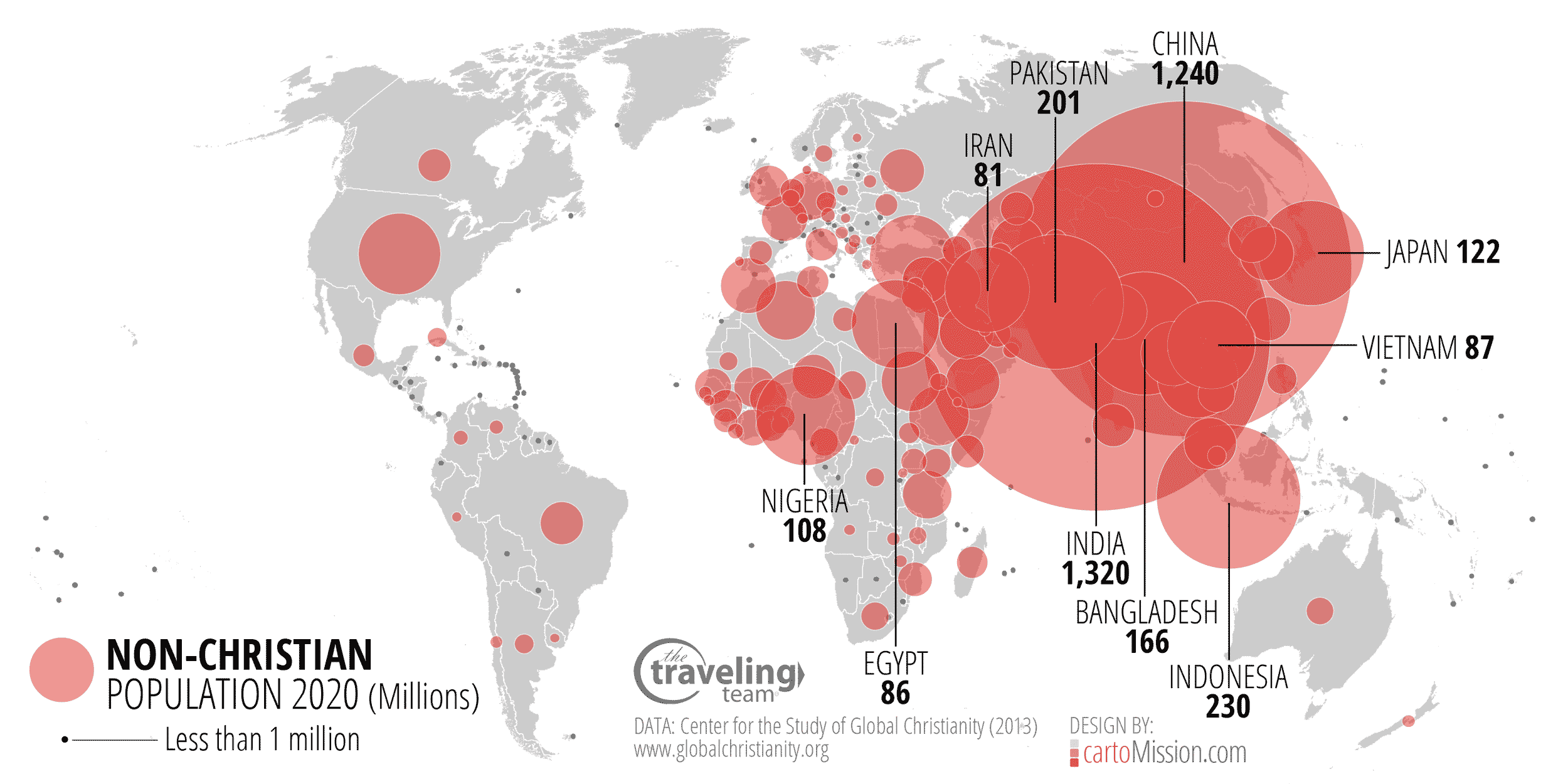 Much of the world's population unreached or underreached by the gospel is in the 10-40 window, an area of the globe which is home to the greatest concentration of people groups with little or no access to the gospel. This vast region is also home to many countries restricted or closed to traditional mission activities but open to business investment. Courtesy of cartomission.com

THE NEED AND OUR APPROACH
Countries closed or resistant to traditional missionaries are open to business development.
Business for transformation (B4T) creates businesses that bless communities in four areas: spiritual, economic, social and environmental.
In post-communist Europe and in Central Asia, VMMissions is helping Christian entrepreneurs launch businesses in hospitality, education, information technology, and the building trades.
The subsidiary B4T board engages with entrepreneurs and partners, providing coaching and monitoring, and makes loans to new and expanding enterprises. VMMissions supports the B4T board with staff and appoints B4T workers.
---
LOAN RECIPIENT PROFILES
---
For more than 20 years, Herman and Angela* have addressed local needs and shared their faith through a microfinance company in a Central Asian country where 30% of the population earns less than $2.50 a day. Because of few opportunities for local employment, 10% of the population goes abroad to work, separating men from their families for long periods of time, a reality that frequently leads to broken marriages and fatherless young women susceptible to human trafficking.
Through steady faithfulness over time, the company has impacted thousands of families by focusing on supporting small to medium-sized businesses. Among its 20,000 clients have been 7,000 women, many of them single mothers. Most of these businesses are family-owned, employing only a few people, yet 16,000 jobs have been created through the loans that the company provided, creating a ripple effect of blessing to 65,000 family members through local employment and increased income.
Through the integrity of their work, Herman and Angela are living examples of the faith they profess, discipling local believers and taking opportunities to pray with employees. Habido* is an example of a perennial entrepreneur who has flourished with the company's support. A client since 2011, Habido expanded an existing farming business and then bought two cars to rent as taxis. With this income and additional loans, he bought a truck to haul vegetables to market from his produce farm, lowering his field-to-market costs. Specializing in greenhouse-grown citrus fruits, he became an expert in the region, consulting with other farmers on best practices. His latest loan was for $5,000.
VMMissions' Business for Transformation group recently invested $20,000 with this microfinance company, supporting Herman and Angela in their vision to reach new markets in the country, opening new networks of relationships to the gospel.
…
After opening its doors for the first time during periodic pandemic closures, a preschool on the doorstep of Western Asia is taking hopeful steps toward long-term sustainability. Director Caroline* partnered with local believers in the vision and ownership of a school that seeks to encourage the learning of children from Christian homes while also creating a context for deepening friendships between Christian staff and majority-religion students and teachers in this limited-access country.
Instruction in the majority religion is required of all students in public schools, and children of local believers are offered harassed when their parents' faith becomes public, making learning difficult. About half of the teachers and staff of the preschool are believers, and a values-based curriculum and Caroline's training of staff in interactive, hands-on methods helps create a school culture that provides a warm and encouraging environment.
The presence of English-speaking teachers in each classroom gives the school a niche in the market where many upper-class parents want their children to have a competitive advantage in language-learning before starting elementary school.
But significant challenges remain. Over the past year, inflation of local currency has increased dramatically, tripling the prices of required supplies and basic goods in several months. In response to rising costs, the government has raised minimum wages several times during the school year, forcing the school to increase pay for employees without being able to raise tuition in order to offset these increased costs.
An increase of 10 students from previous years will bring the school to a level of financial viability. In the midst of these challenges, teachers and the families of students of the majority religion see first-hand Caroline's dedication and integrity.
GRANT RECIPIENT PROFILE
---
In the case of one ministry, B4T and Global Church Planting have converged. Paulo and Ana* left their home in Brazil 17 years ago to share the gospel in a neighboring country in Central Asia, a former republic of the Soviet Union. After serving in disciple-making ministry through their work in nonprofit administration and counseling services at an international school, they sensed the Lord leading them to a new field in the region. They returned to Brazil to discern what was next, seeking a way to return and teammates to join. Shortly after, VMMissions worker Jay* met a colleague of Paulo and Ana at a B4T convention in Seattle, and learned about their desire to return to Central Asia.
Jay and his wife Em* also planned to return to the region after nearly a decade in Western Asia, but they knew they needed teammates who could bring additional leadership and mentoring gifts to a launch team composed of members from different organizations.
With their extensive experience in the region, management skills and counseling background, Paulo and Ana will help to mentor a new generation of workers in the country. After a period of language study, Paulo will work part-time with the local branch of Jay's business. Ana plans to work in an international school, as well as provide support for new workers and their families in their adjustment to the country.
Paulo and Ana received a church planting grant from VMMissions to support their work of gospel-sowing and leadership training in this country with few believers.
…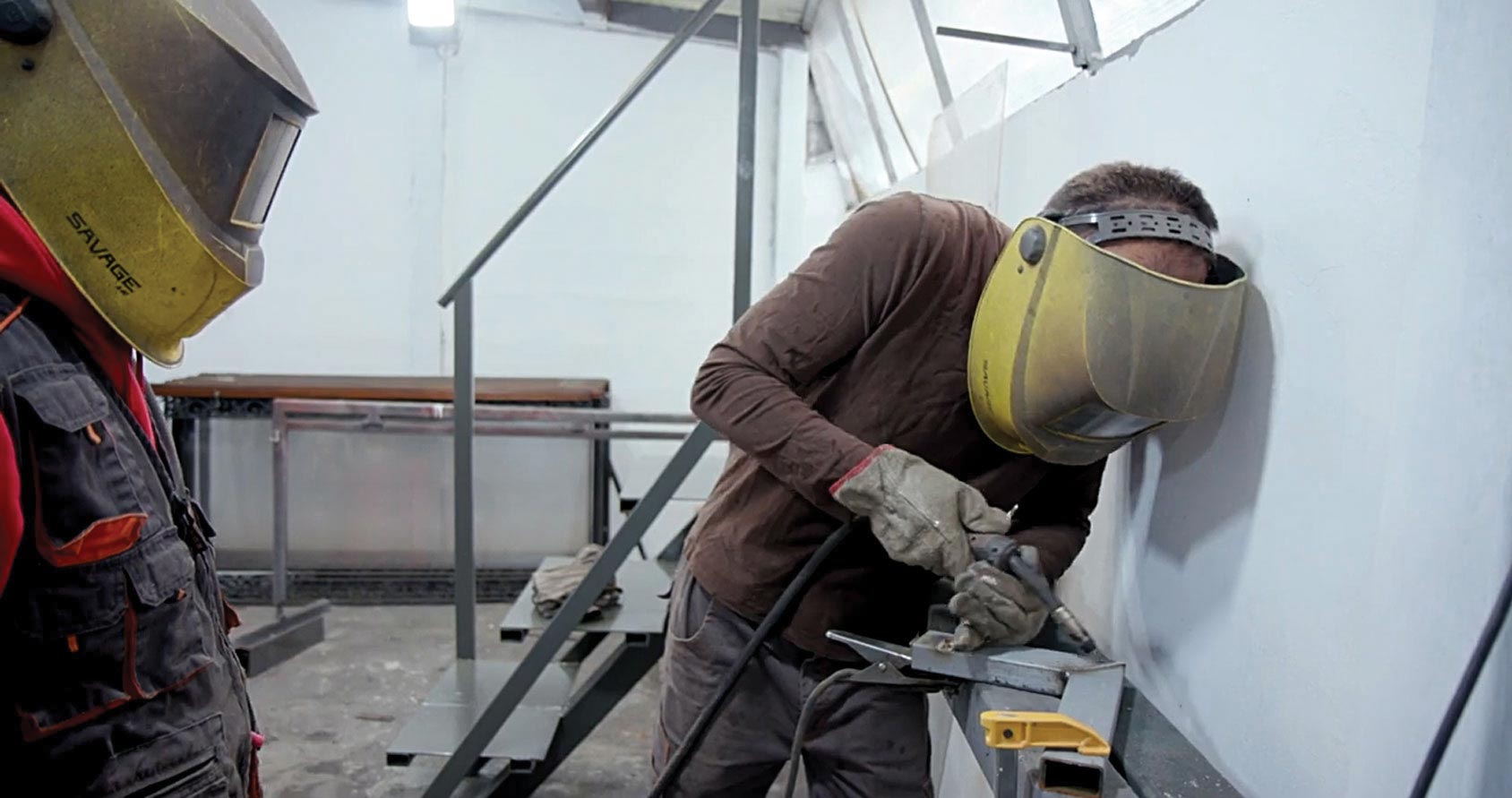 A partner in Montenegro disciples men who, like himself, have become Jesus-followers after years of drug addiction.He teaches them a trade, such as welding and tiling, and conducts his business ethically. VMMissions photo
*All names changed for security reasons.
---
Jason Showalter is Global Ministries Director for VMMissions.
Filed in: All posts, Transforming