Donor and Prayer Partners Appreciation Banquet
Posted on October 31, 2016 by Jon Trotter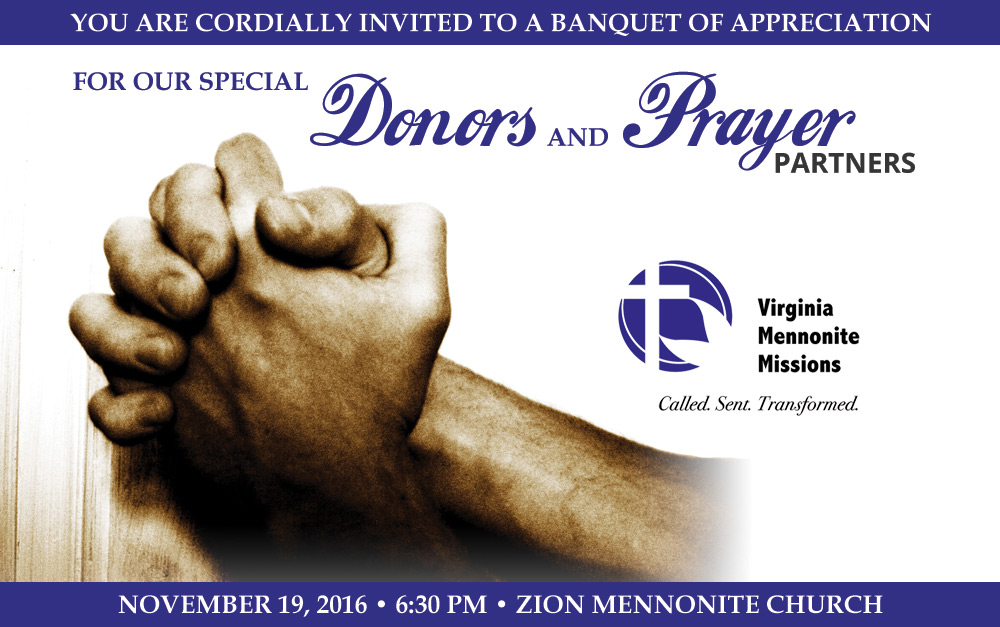 Thank you!
As a small token of our gratitude for the ways in which you have prayed earnestly and given generously to the work that God is doing through Virginia Mennonite Missions, we invite you to honor us with your presence at an evening of food, music and stories of our work in the past year.
Please join us at 6:30 pm on Saturday, November 19, in the Fellowship Hall of Zion Mennonite Church, 3260 Zion Church Rd., Broadway, Virginia (map).
If you plan to attend, please RSVP (for one or two persons) by November 4 by calling (540) 434-9727 or or emailing Melanie.

A note from the President:
Dear supporter,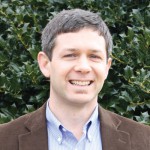 By God's grace and with your help, we've had another great year. Numbers don't tell the whole story by far, but here are a few worth noting from this past year: 1060 donors, 86 congregations, and 74 prayer partners supporting 106 people as they share the love of Christ in 21 countries around the world! So I invite you to come celebrate God's goodness with us through food and song. We'll also hear stories about how God is changing lives and communities through the work of Virginia Mennonite Missions. We'd love to see you there!
Aaron M. Kauffman
President