For such a time as this
Posted on February 14, 2019 by Jon Trotter
Business for transformation (B4T) is a way of opening doors for the gospel in areas that might otherwise be closed. A few examples:
Business opportunities in Central Asia
By J. W., a worker in Central Asia
In 2005, Uzbekistan, closed its doors to over one hundred Christian worker families. Now the doors are opening again to workers with legitimate skills in business and education. A church exists in the main cities with some fledgling churches in many regions. Now is the time for God to send workers with such skills to come alongside church leaders and encourage them, and reach out into new areas.
For almost twenty years, one of our present Central Asia workers has carried this call to the Uzbek people. God has given him the opportunity to hone his skills and gain experience in business and education in three other countries where there are many Uzbeks. Recently, he was approached by a construction company in the region, involved in renovating five or six school buildings in anticipation of the creation of international schools. They are looking for private investors to run them and conversations with our worker are in process. This worker will meet in Tashkent with other workers who would like to see the launch of a private international school run for kingdom purposes. God has done the work of preparation. Are we ready to discern and do our part?
Invitation:

Pray: Ask God to call people to serve in Uzbekistan with their business and educational skills.
Give: Invest through worker support, or with funds to enable these businesses to be launched.
Go: Serve through business or teaching. Is God calling you to use your skills in this least-reached location?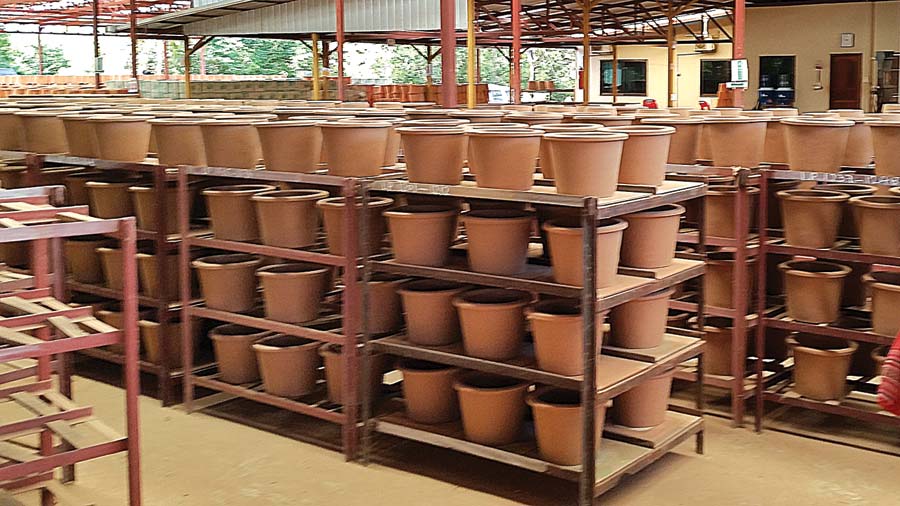 Rows of ceramic water filters at the plant in Southeast Asia. Courtesy of Carol Tobin
Water filter production in Southeast Asia opens doors of opportunity
By Carol Tobin, Asia Regional Director
"There was this loud noise and then the water came…we've never heard such a sound before in our lives. So loud; it was terrifying! The water came so fast and we tried to climb up to our roofs and into trees."
So wrote friends living and working in this region of Southeast Asia when a large hydroelectric dam on a tributary of the Mekong River broke at the end of July, leaving thousands of villagers bereft of family members, homes, rice fields, and livelihoods.
Major flooding in this region has opened even wider the doorways for impact that have been created by a water filter factory that has been in operation now for ten years. Gospel witness has flourished both among the staff of the factory and through the witness of sales representatives who are engaging relationships with customers in far-flung villages across the region.
Invitation:

Pray: Ask God to call the right people into this ripe harvest field.
Go: Engineers, accountants, and marketing professionals who bring maturity and passion for Jesus, can thrive in this dynamic team setting.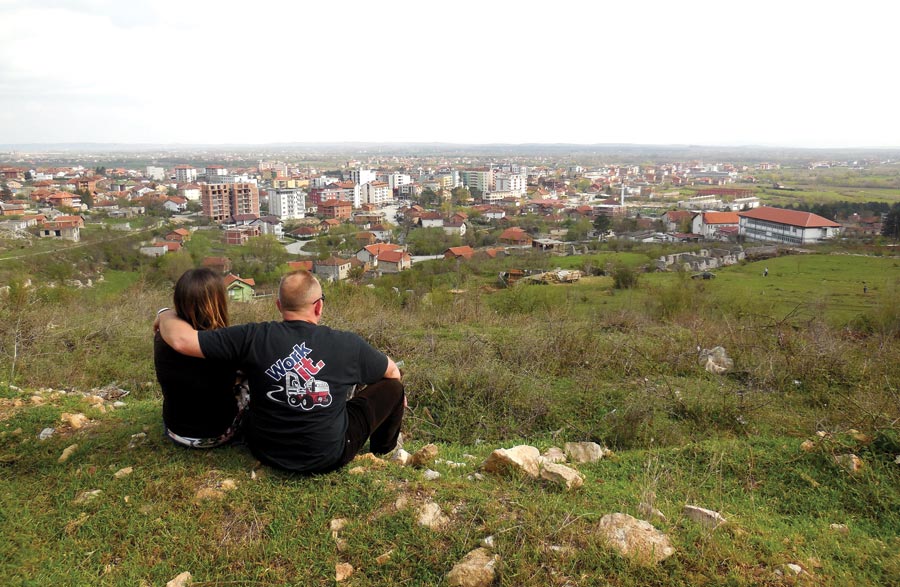 LaVonne and Vince Ramella overlook and pray for Istog, Kosovo, where they serve. Photo courtesy of Vince Ramella
Lady Latte opens doors for women
By Vince Ramella, a worker in Kosovo
In the small town of Istog, where there are no known Kosovar believers, my family and I serve as pioneer church planters with VMMissions. Part of planting a church is planting seeds of the gospel that we nurture. It often involves finding an opening or a need to address. We sensed a real need in this community for a space catered to women where they can gather socially. Many social spaces are dominated by men, and women often feel unwelcome. So we decided to create "Lady Latte," a coffee shop catered to women.
Since it opened, it has opened up opportunities to show God's love through our interactions and to build relationships within this Muslim community. The business allows another place to sow good gospel seed among a needy people. We see that the Holy Spirit is working on our mindset, and continually preparing us for his purpose amidst the culture into which we have been transplanted. Finally, after four years, we are sincerely seeing, not just from another vantage point, but seeing through the eyes of the members of our community. We are seeing beauty in what originally caused us frustration.
Invitation:

Pray: Ask God for spiritual breakthrough in Kosovo and workers for this particular harvest field.
Go: Consider joining this team and being a part of a sustained presence that will lead to breakthrough in this community.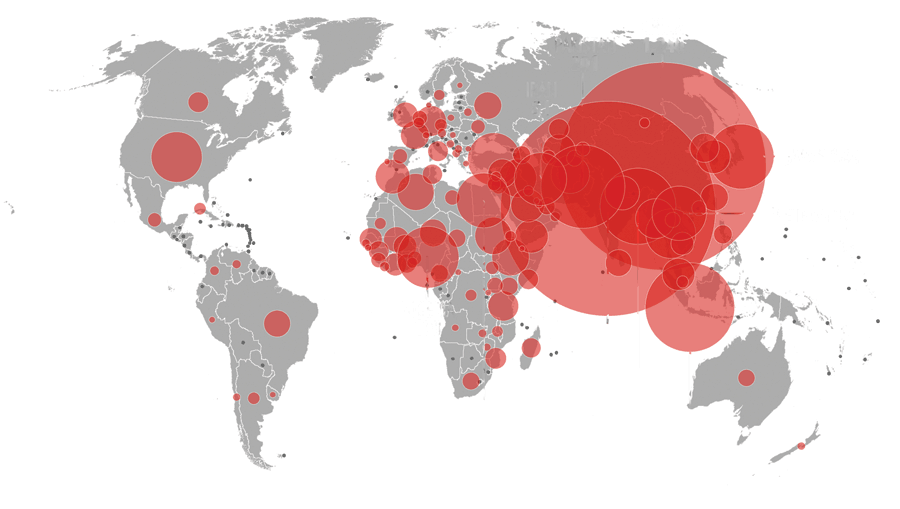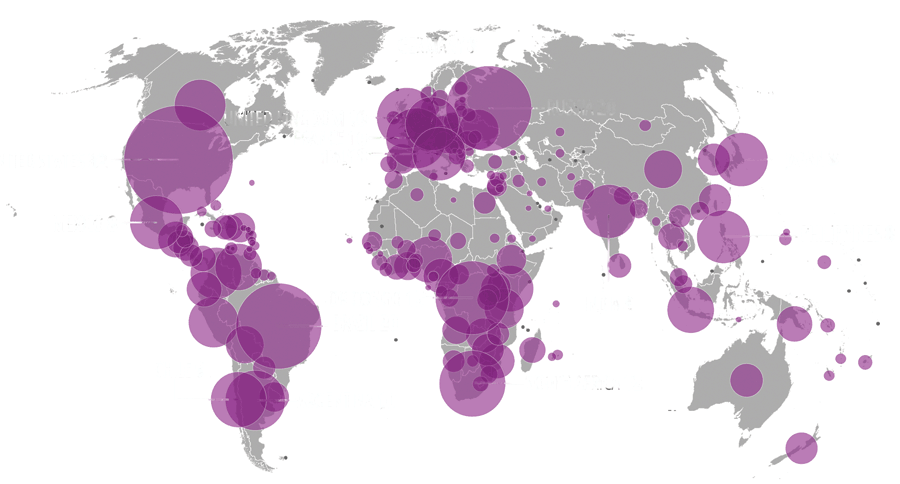 A map of unreached and under-reached people groups (top) shows vast numbers throughout Asia and the Middle East. But the distribution of Christian mission workers (bottom) shows an imbalance favoring the Americas, Europe, and Africa. Courtesy of Carol Tobin
Filed in: All posts, Transforming