#GivingTuesday: 20/20 in 2020
Posted on November 20, 2018 by Jon Trotter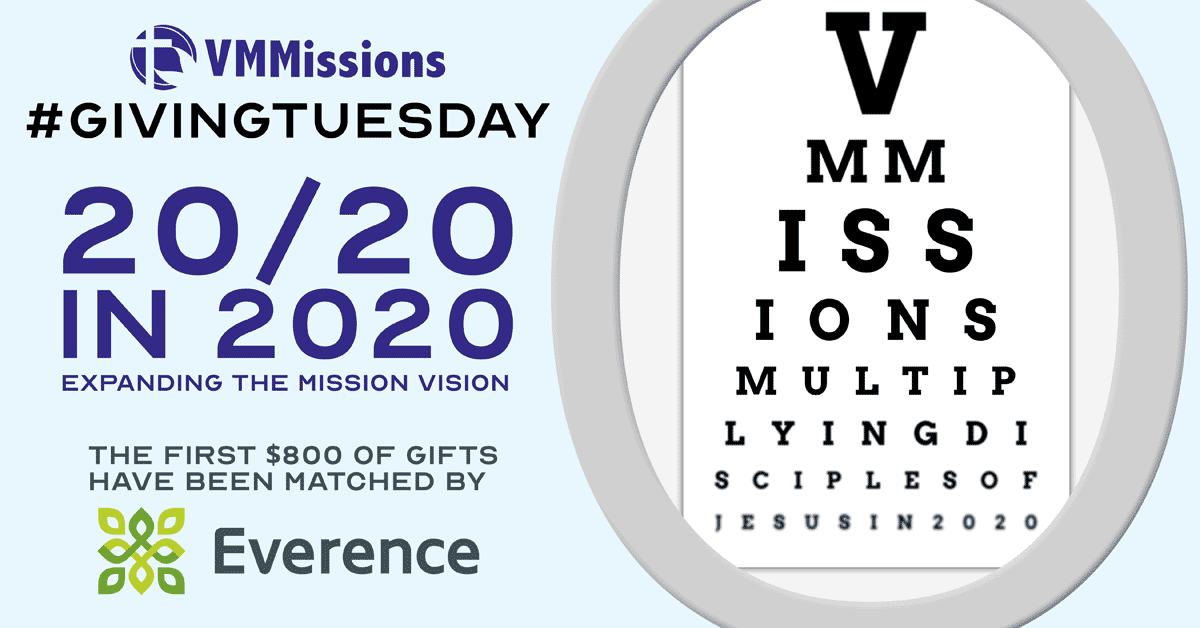 Expanding the Mission Vision

In a challenging year like 2020, with global and societal issues demanding our attentions, VMMissions remains focused on equipping the church to share new life in Jesus Christ and a vision of a Spirit-filled church of many cultures living out God's kingdom in every sphere of life. Firmly rooted in Jesus, and seeking to join the work that God is already doing at home and around the world, VMMissions is multiplying disciples among neighbors near and far.
#GivingTuesday is the Tuesday after Thanksgiving Day, a day when many people give to charitable organizations. This year, through the generosity of Everence, the first $800 in contributions on #GivingTuesday will be matched!
Together, let's expand the mission vision. All donations will go to the Mission Fund, which allows us to support 34 individual ministries in 19 countries.