Motorcycles Go the Distance for Missions
Posted on September 28, 2020 by Jon Trotter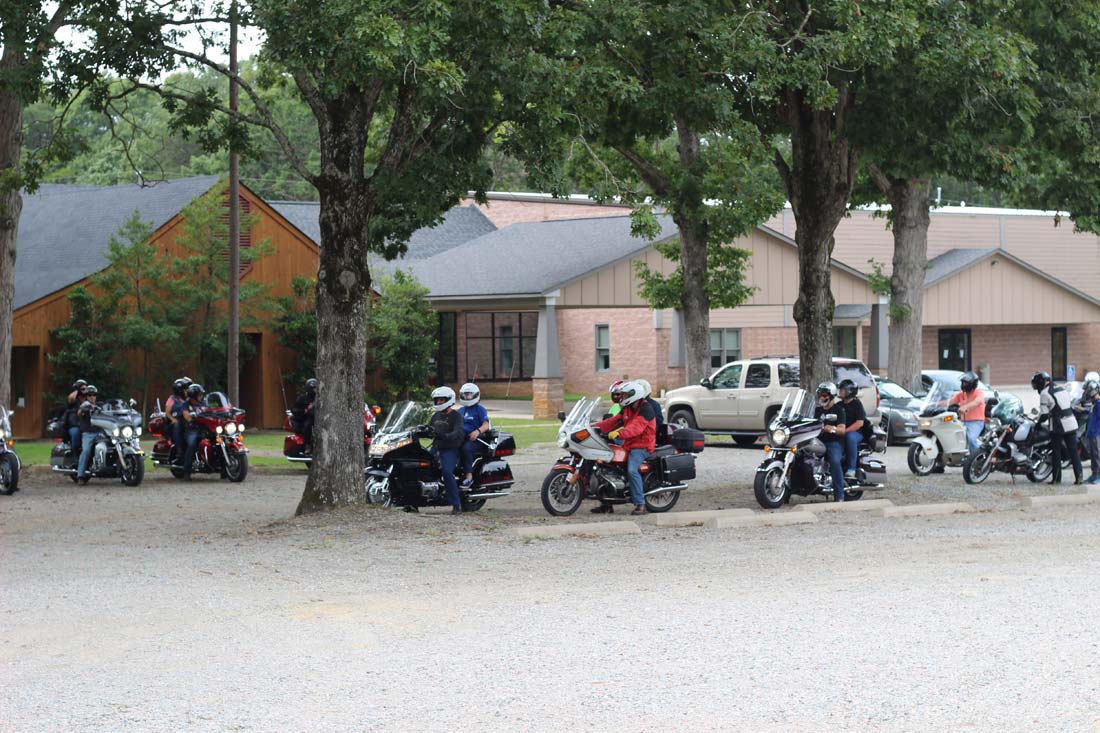 Motorcyclists depart from Powhatan Mennonite Church, Powhatan, Va., on the way to their final destination in Staunton, Virginia. VMMissions photo

On September 11-12, a group of 24 motorcycle riders covered a total of 419 miles in support of the ministries of Virginia Mennonite Missions. Despite ominous skies, the first group left the Virginia Mennonite Missions office early Friday morning, and met up with another pack of riders at Powhatan Mennonite Church.
Here, they enjoyed a barbeque chicken lunch donated and prepared by members of the church and heard from VMMissions workers Tyler and Kendra Yoder who were there to share in person about their church planting work in nearby Richmond, Virginia.


In this video, Tyler and Kendra Yoder share about their church planting ministry in Richmond, Va., with the riders at Powhatan Mennonite Church. VMMissions video

The group continued on through the Blue Ridge Mountains, braving sprinkles of rain and dense fog until they reached their final destination in Staunton, Virginia.
Motorcycle for Missions has been the largest fundraising event for VMMissions for the past number of years. The event is usually held in early summer, but was postponed due to concerns surrounding the coronavirus. Despite being held in September, and thanks to the efforts of the riders, the event raised a total of more than $12,000, even more than last year.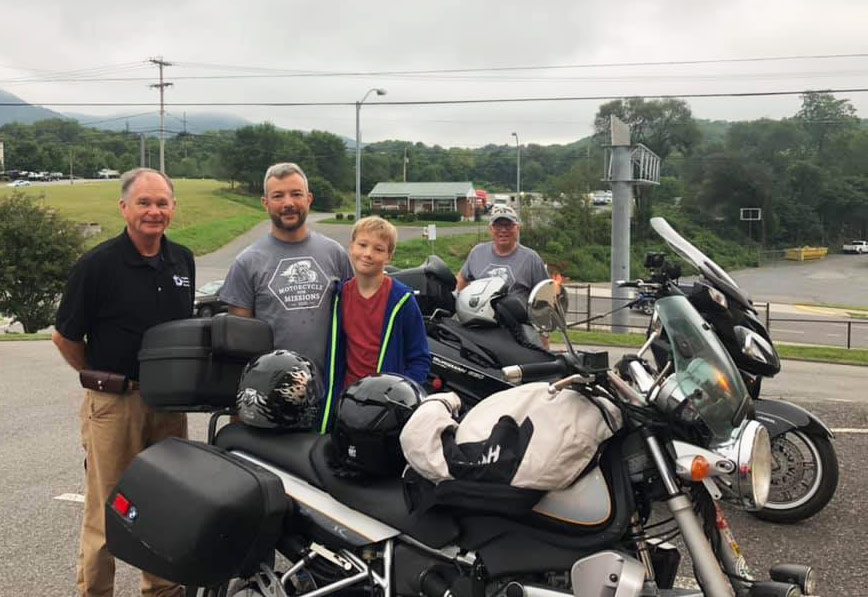 From left: Jim Hershberger, Martin Rhodes, Vincent Rhodes, and Phil Helmuth enjoy a stop along the way. VMMissions photo