Moving Towards Multiplication
Posted on December 2, 2021 by Jon Trotter
Mike and Risha Metzler and those who join with them as part of Mosaic of Grace Church are discovering a new world of relationships and opportunities for multiplication as they turn their attention to their neighborhoods.
As the days grow shorter and the fruitful season of summer comes to an end, plants and animals alike harness their energy towards multiplication. In our garden, strawberry plants send out runners that grow roots as they go to find new soil where they can establish new plants. In wild places near and far, male whitetail deer will soon spend all their energy fighting each other ferociously for the opportunity to mate with does. Living things grow and multiply.
From the beginning, God created humanity to grow and multiply. The Lord promised Abram that he would make him into a great nation through whom the nations would be blessed. When the Holy Spirit poured on to the believers at Pentecost, God birthed the Church. The wind of the Spirit scattered the seed of the gospel from Jerusalem to destinations hundreds of miles away. The power of the Spirit transformed Peter who preached boldly to all who would listen and sent Paul to the Gentiles with the gospel. As the Spirit sent out believers to embody and proclaim the reign of God throughout the Roman Empire, new congregations of healing and hope sprang up. Today, the Christian faith continues to spread rapidly in the Global South.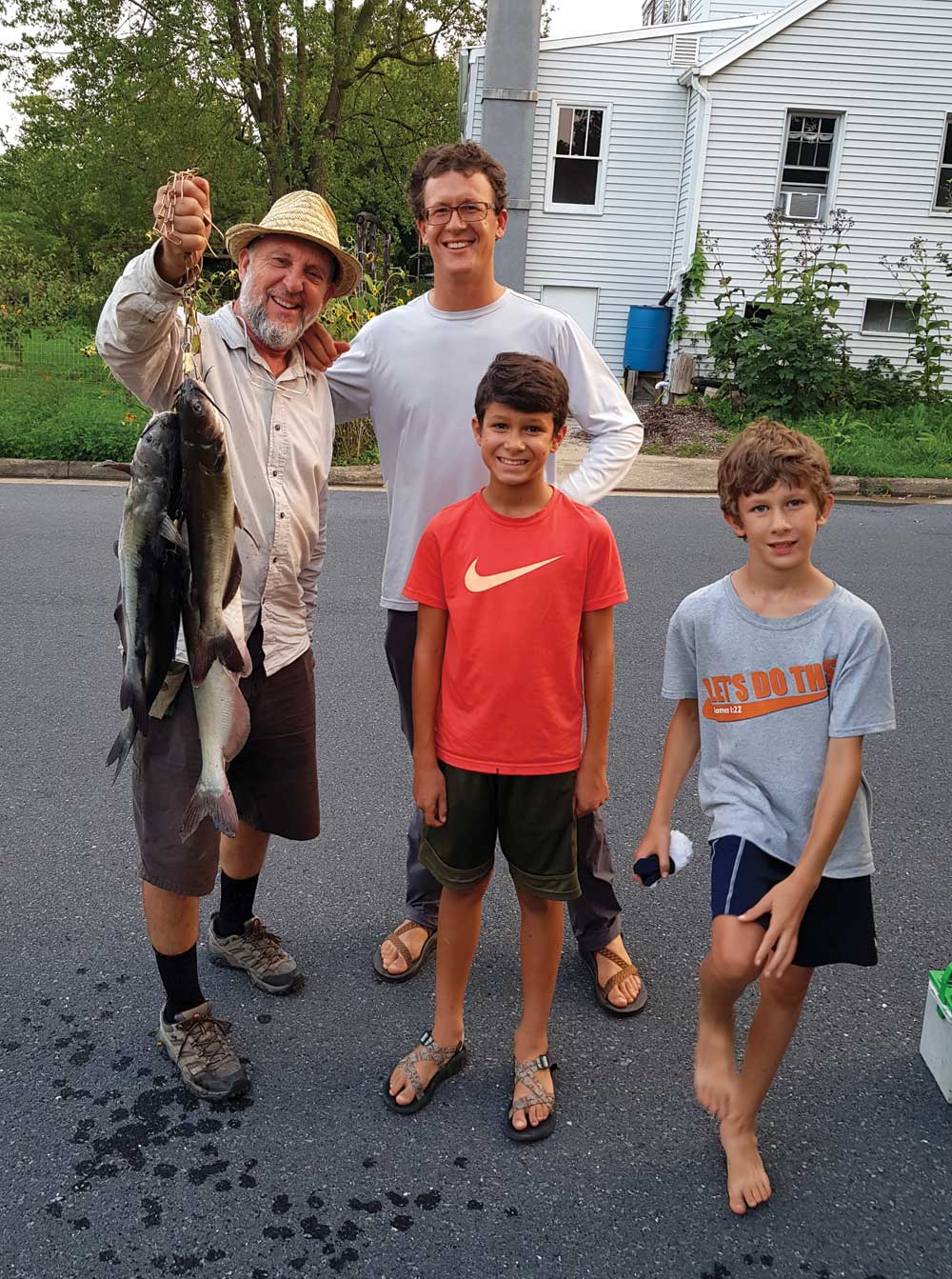 Mike Metzler and his sons Joel and Tobias went fishing with VMMissions Ministry Coach Skip Tobin (left) and the neighbor Mike references in this article. Photo courtesy of Skip Tobin

Most of us are aware of the huge challenges facing the church in North America. We can point a finger of blame at the dominant postmodern culture, which is rapidly becoming post-Christian and dismissive of the gospel. As outside threats to our faith grow, we are tempted to try to preserve what exists already instead of trusting God enough to move us out of our relational comfort zones. Yet let's face it: our lives are often too distracted to disciple our children let alone share the gospel in meaningful ways with those who might not even know what—or who—they are looking for.
Do we really believe that we've been given good news that transforms lives, including our own? Last fall, a neighbor surprised me with a simple statement: "I want to serve with Mosaic." This friend describes himself as an atheist and knows little about the Bible. To my knowledge, he has never participated in a worship gathering with Christians. Yet he challenged me with this question: "Where is Mosaic blessing our community? I want to join you." His question and simple statement led to him joining Mosaic of Grace Church as we served a meal to our homeless neighbors through Open Doors.
Now, a year later, I've invited this same friend to study the Bible with our family. He has agreed. There's a new level of excitement in our home about reading scripture together as we prepare to read the creation story with our neighbor around the campfire this fall. What will God do? What will God say to him? To me? To us? How will God's Spirit transform us as we study scripture together?
Moving towards multiplication takes time, energy and patient trust in the One who makes the harvest. Yet multiplication is also simple. J.R. Briggs, a church planter who is ministering near my hometown in Lansdale, Pa., caught my attention with this statement: "All of us are missionaries disguised as good neighbors." All of us. His words resonate with me.
Early Anabaptists were known for being good neighbors—seeking to bless those who lived around them by embodying God's generosity and self-donation even while enduring misunderstanding and persecution. As we follow their example and seek to bless our neighbors, relationships will form. Opportunities for discipleship will open up. And where there are new disciples, the church will grow. And, hopefully, multiply for the glory of God.
---
Mike Metzler is a church planter and co-pastor of Mosaic of Grace, Harrisonburg, Va., with his wife Risha.
Filed in: All posts, Transforming