For the past 25 years, Virginia Mennonite Conference (VMC) and Virginia Mennonite Missions (VMMissions) have shared the publication, Connections. In this editorial, Clyde Kratz, VMC Executive Conference Minister, and Aaron Kauffman, VMMissions President, discuss the challenges and the dreams that have emerged about this communication tool.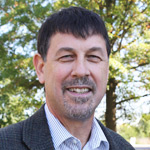 Clyde: I value the joint effort by VMC and VMMissions to put forth a quality publication in order to minimize the duplication of services and share the financial burden. One of the by-products of this joint adventure, however, is the confusion of identity that the constituency has experienced. I have heard questions like, "What is the difference between VMC and VMMissions?" "Are you the same entity with different roles?" "Who are VMC and VMMissions?" A degree of enmeshment has obscured our distinct identities and missions.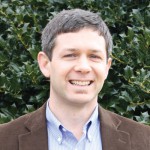 Aaron: I have also witnessed this same confusion of identity, both here in the US and among our international partners. Additionally, The Board of VMMissions has asked staff to tell the story in ways that reach and inspire our entire constituency. As we have considered how to do this, two key limitations of Connections have surfaced. First, VMMissions has a base of support both within VMC and beyond VMC. Nearly half of our mission workers come from outside the conference, and we need a way to communicate with their sending communities. A joint publication makes that difficult. Second, the current format of Connections is hard to convert to electronic and social media, limiting our ability to reach younger readers.
Clyde: Starting in April, the new model for publication will be three separate pieces each with their own function. Still as a monthly joint publication, Connections will move to one page, with announcements on one side and the prayer calendar on the back. Then later this spring, VMC will begin publishing a quarterly magazine that will seek to highlight the powerful stories of God's work in congregations and conference owned or related ministries. Each issue will explore a specific theme that ties together the various stories.
Aaron: On an alternating schedule with VMC's magazine, VMMissions will launch its own quarterly magazine focused on stories of people and churches engaged in God's mission, both here in the US and around the world. Look for the first issue of Transformations in April. This creative solution emerged through extensive conversation between our organizations and with our governing bodies over the past year.
Clyde: As we were thinking about this new model, we discovered the anxiety of division that has appeared within Mennonite Church USA. We want to assure you that launching separate publications is not about disagreement, but about gaining clarity of identity for each organization. I value my abiding friendship with Aaron and his leadership at VMMissions. I learned to know Aaron when I was the pastor of Zion Mennonite Church. My friendship with Aaron continues to grow as we work together on various projects, giving and receiving counsel on matters that impact our ministries. I remain committed to VMMissions because it is vital to the health of VMC and its congregations. I bless VMMissions as they seek to engage innovatively in local and global missions and tell their story in new ways.
Aaron: I cherish the collaborative relationship that VMMissions and VMC have nurtured over the past 96 years. VMC is and will remain VMMissions' primary constituency and partner in mission. I'm also grateful for my ongoing friendship with Clyde. He encouraged me as a young leader at Zion, dedicated two of my children, and commissioned our family into a mission assignment in Colombia. I deeply appreciate his courageous leadership of VMC and pray for him as he seeks God's will for our family of churches in the years to come.
Filed in: All posts, Editorial, From the President