Worker Profile: Hannah Shultz
Posted on September 1, 2022 by Jon Trotter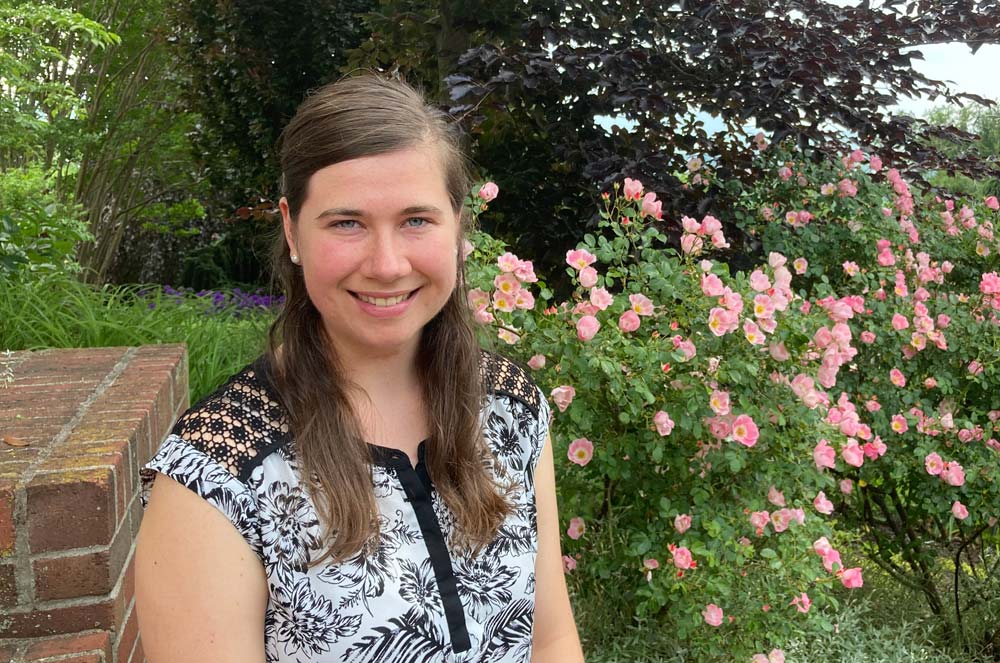 Photo courtesy of Hannah Shultz
Service program: tranSend
Serving: 2020
Assignment:
My assignment is to disciple children in our local Hispanic churches in the way of Jesus through word and song. I am currently partnering with Iglesia Menonita Monte Moriah. I teach piano, violin, and biblical truths about worship to Pastor Alfonso and Milagros' daughters, Sophia (12) and Mariana (9). Sophia and Mariana help facilitate worship through leading music at their church.
My work with Esperanza de Vida Church has taken different forms over the past year and a half. In the beginning of January 2021, children worked through a 12-week curriculum I created to highlight the overarching theme of the gospel through Bible stories. Then God directed us to study other biblical themes including the beatitudes and Jesus' teachings about the kingdom of heaven. Most recently God has led us to use a bilingual discipleship curriculum called "Conquistadores-Conquerers" from Senda de Vida Publishers. My work with VMMissions is quarter time.
Biggest challenge:
My biggest challenge has been learning to delegate. I enjoy creating, developing, and envisioning ways to better disciple and help others see how God is moving in their lives. These visions require the body of Christ. Yay! Though I am still learning to ask for help, our brothers and sisters at partner churches (Esperanza de Vida and Monte Moriah) have been gracious with me and eager to support and help.
Biggest joy:
I have many joys! I enjoy the thought-provoking questions that our Esperanza de Vida kids ask about the Bible. They propel me back to the feet of Jesus and to his word to find the answers. There is a group of three sisters and their cousin who attend church faithfully. They wake up so excited on Saturday mornings because they get to go to church in the evening. This brings me joy! I also enjoy the process of witnessing Sophia and Mariana develop their instrumental gifts. Their youthful boldness and willingness to serve God and the church inspires me.
A typical day:
My day usually involves undivided time with Jesus through scripture reading and a morning run followed by meeting up with a friend, preparations for teaching piano in the afternoon, teaching, and church activities in the evening. This summer I've also started taking online classes through Liberty's Music and Worship Master's program.
I teach Sophia and Mariana on Tuesday afternoons. To prepare for our time together, I play through the songs on the piano and violin, ask for God's guidance, and write up the lesson plan. It's a true treasure to have the whole family come to music lessons and worship God together! Esperanza de Vida meets for a church service on Saturday evenings. I have the privilege of leading music once a month and teaching/co-teaching our precious children (ages 3-15) the other Saturdays (except for my Saturdays off). I seek to keep sabbath Friday evening through Saturday morning. I desperately need the Holy Spirit's guidance every day.
Filed in: All posts, Transforming