2024 Perspectives Course Offered in Harrisonburg
Posted on August 14, 2023 by Jon Trotter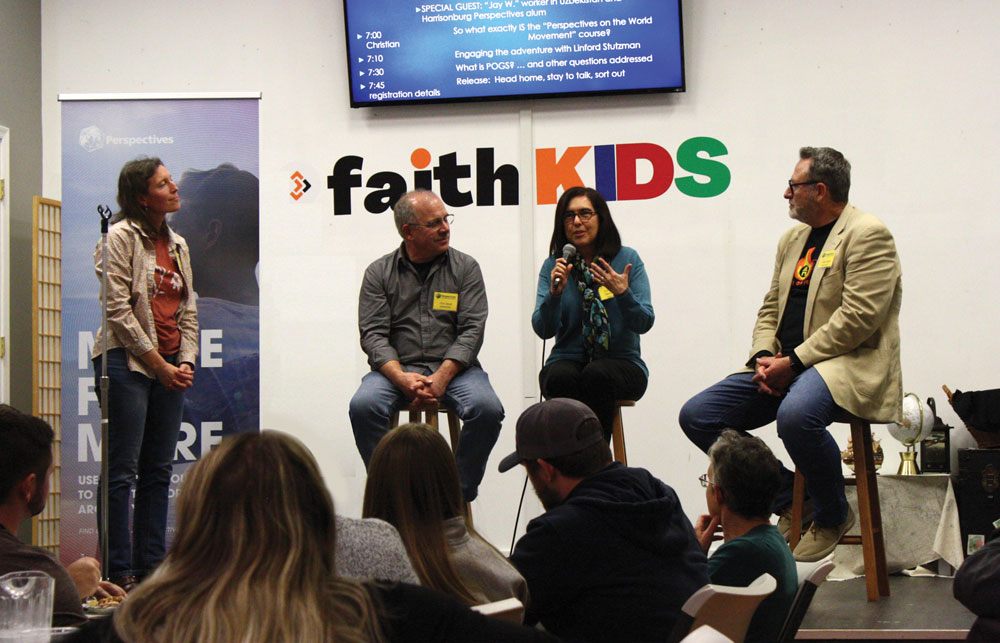 At the orientation for the Perspectives course in 2023, a panel answered questions about their journeys in mission from Jenny Fox (left). To her right is Clair Good, Lizzette Hernandez, and Blake Wood. Photo: Jon Trotter

Learn about God's heart for mission and your part in the story.
Save the dates for the next Perspectives course, with classes each Wednesday evening from January 10 to May 1, 6:00 to 9:00 p.m. at First Presbyterian Church in Harrisonburg, Va.
Wherever and however you share the good news of Jesus, Perspectives is a powerful opportunity to explore your calling in God's mission. Learn more about the course and plan to join!