Bike Shenandoah to benefit VMMissions and others on September 17
Posted on August 3, 2016 by Jon Trotter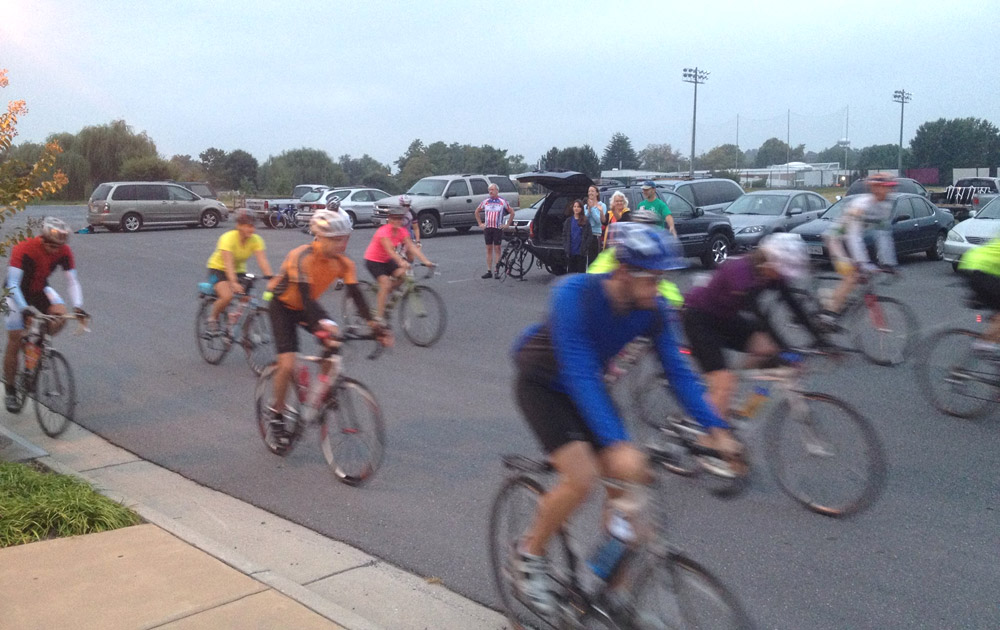 Bike Shenandoah is a family-friendly and healthy way see the beautiful Shenandoah Valley, connect with other riders, and support seven local agencies: Mennonite Central Committee, Virginia Mennonite Missions, MennoMedia, Our Community Place, Roberta Webb Child Care Center, and NewBridges Immigrant Resource Center.
Bike Shenandoah draws more than 100 riders each year for rides ranging from the 5-mile family ride to the century (100 miles). Ride amenities include SAG support, rest stops hosted by local Mennonite churches & Mole Hill Bikes, bicycle tune-ups by Wyse Cycles, and a riders' lunch (served 11:30-3:30). This year, Bike Shenandoah is on Saturday, September 17, 2016.
There are a few new activities at this year's event. The committee is planning to add a Kids Bike Rodeo before the five mile ride to teach basic biking skills, and will also have some fun biking games and prizes.
Another novelty is the Bike Shen Ride to Church Sunday which will be held on August 28th. Ask your church to participate in this, and help Bike Shenandoah promote this among your friends and family.
For participants, finding personal sponsors is one of the best ways to help the event. You can download sponsor forms from the sponsor tab, and learn more about the rides, routes, sponsors and how to register on Bike Shenandoah's website.
Adult registration: $50 ($55 on day of ride)
Diamond sponsor employee, student, or child: $25 ($30 on day of ride)
5-mile ride (all ages): $10 ($15 on day of ride)
T-shirts: $15 (Free with sponsorships of $100 or more over registration)
If you have questions, call Steve Carpenter, President of Bike Shenandoah, at (540) 908-3933.