My Coins Count Raises Over $17,000
Posted on October 22, 2021 by Jon Trotter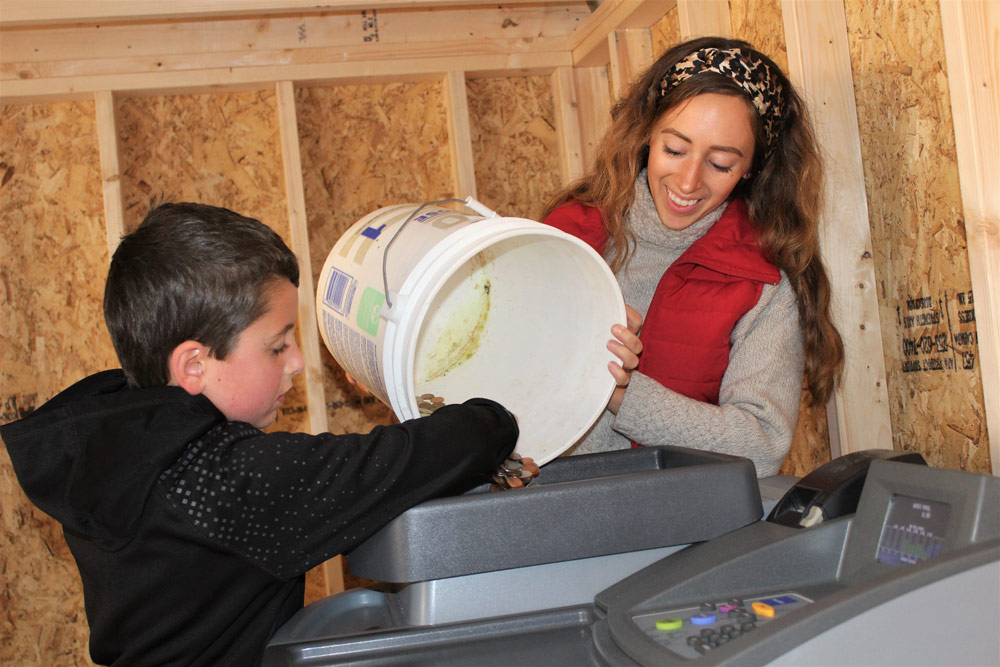 In this 2019 photo, Kristina Shindyapin and Grant Lehman pour change into the coin-counting machine for the My Coins Count project benefitting ministries of Virginia Mennonite Missions and MCC. Photo: Jim Bishop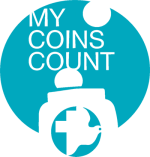 My Coins Count is an annual campaign that benefits programs designated by Mennonite Central Committee (MCC) and VMMissions, and the proceeds are split 50/50.
In 2021, contributors donated a preliminary total of $17,073.74, of which $8,536.87 will benefit the family discipleship ministries of VMMissions workers Hannah Shultz and Seth & Theresa Crissman. Read more about this year's projects.
Formerly known as Penny Power, My Coins Count typically uses large water jugs to collect coins in congregations, and kids love to go through the rows and take up a collection! (The effort is also greatly helped by paper money and checks.) Sometimes donors will match what is collected in the jugs.
See a breakdown by congregation of the My Coins Count preliminary totals.