Nazareth Village: a living witness to Christ made possible by partnership
Posted on March 6, 2017 by Jon Trotter
By Elsa Miller
Located in the city of Nazareth, Israel, Nazareth Village is a working historical village that gives visitors to the Holy Land a chance to experience what life would have been like for Jesus growing up in his hometown.
One aspect that brings the village to life is the team of historical actors who populate the land. From working the fields, to serving meals, to watching the sheep, these actors play a vital role in making the village feel alive.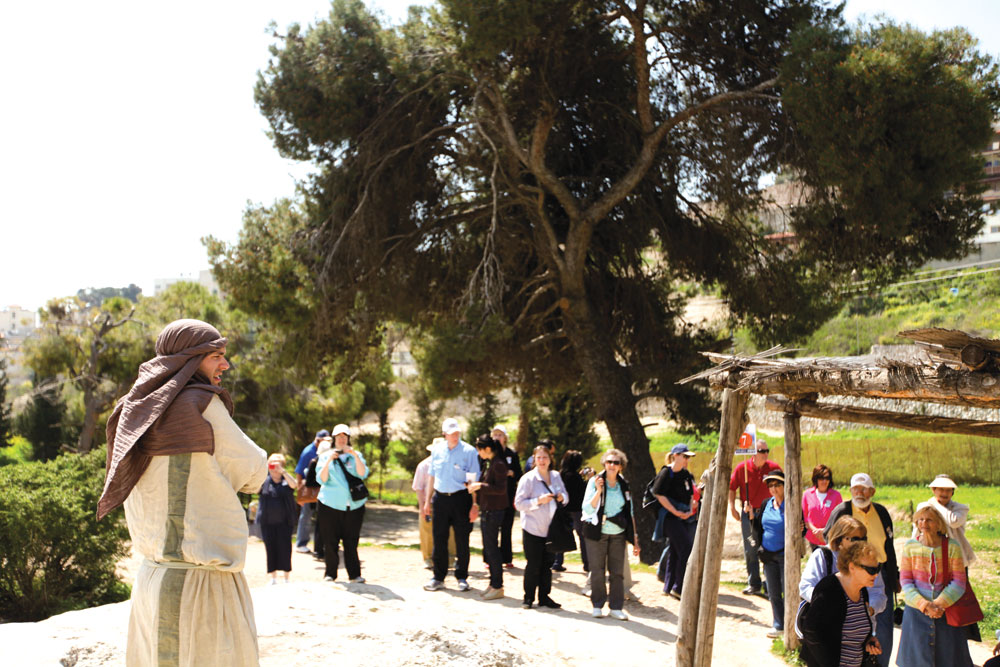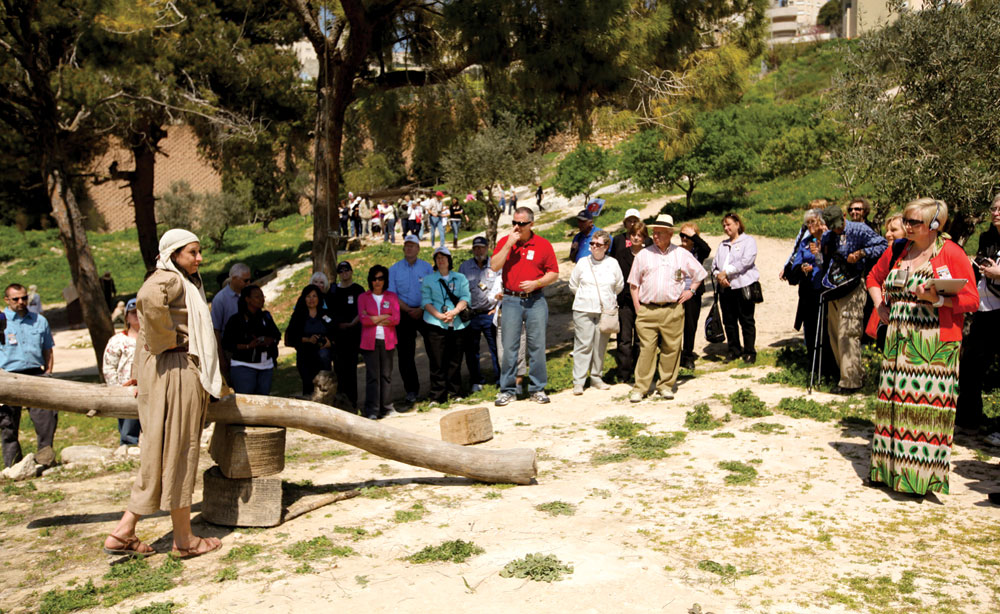 Guides in first century clothing share stories from the life and times of Jesus at Nazareth Village. Photos courtesy of Elsa Miller

But being a nonprofit organization means that Nazareth Village needs to rely on volunteers to help with the daily running of the village. This is where SERVE Nazareth comes into play.
Located just up the hill, this organization works in recruiting volunteers to work in the village anywhere from one day to one year. People from all over the world have come to serve in this ministry.
The benefits of having volunteers from all over come to Nazareth are numerous. Not only do the volunteers experience a life changing experience of living as Jesus would have lived, they also get to connect and hear stories from the groups that have traveled from all over to visit Israel.
From the Americans on a church group tour to the lively South Africans who sing whenever they get a chance, every group offers something new. And the groups in return get to hear the stories of volunteers, and many find themselves interested in volunteering as well.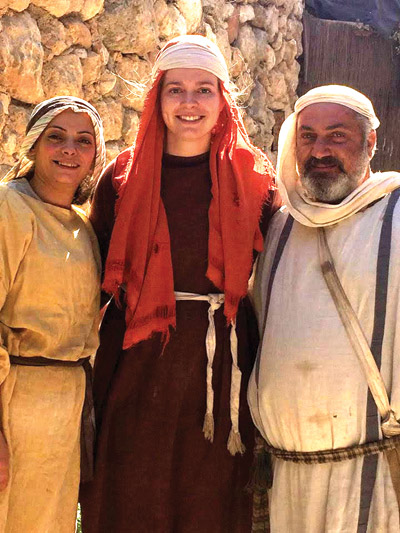 Elsa Miller (center) with colleagues. Courtesy of Elsa Miller
The experience and privilege of being a volunteer in Nazareth Village has given me hope for the future of the church in Nazareth by allowing me to glimpse the ways this organization is working in the community.
During the slow tourist months, many Jewish groups come to get a historical look at things but also end up hearing the story of Jesus' upbringing. School groups also come through, especially at Christmas time when a special Christmas program is put on just for them. Nazareth is also a predominately Muslim community and the many tourists and volunteers that come through sometimes end up attending local churches where they help and support the witness of the small Christian community.
Nazareth Village has an important foothold in the community, and through the help of volunteers continues to tell the story of Jesus to visitors from all over the world.

Elsa Miller serves with VMMissions and SERVE Nazareth at Nazareth Village, Israel, leading tours and helping others learn about the life of Jesus.
Filed in: All posts, Transforming