A tidal wave is coming!
Posted on September 1, 2016 by Jon Trotter
Story by Megan*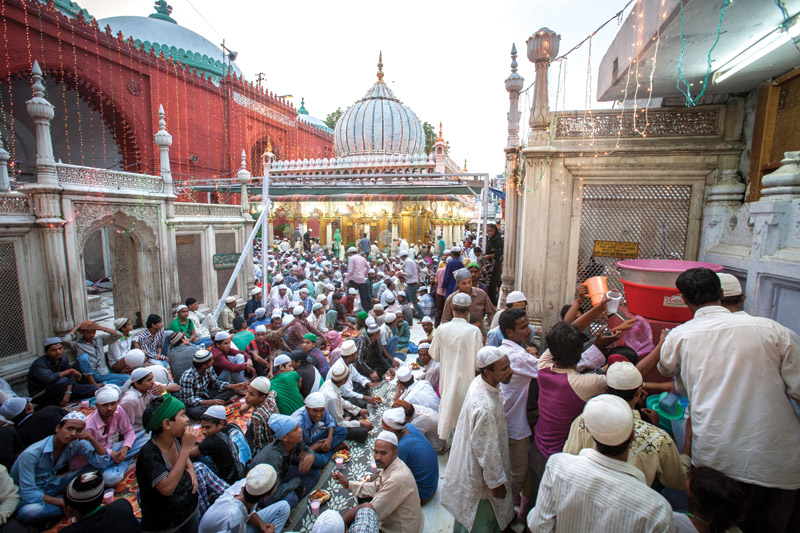 James and Megan* live in a guesthouse for Muslim pilgrims, immediately adjacent to a shrine which is packed from morning until night with devotees and seekers from all over the region. They see a 'tidal wave' movement to faith in Jesus coming in their country and region, built upon God's promises to all nations. Photo courtesy of author

Living in the dense neighborhood of a Muslim crossroads city in South Asia, James and Megan* build relationships and pray for breakthrough and blessing, all the while sustained by the vision of what God wants to do.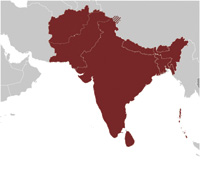 From the time I was in kindergarten and all through my years in Christian school, I heard about God and the Bible. But I can remember a specific week in the fourteenth year of my life when I decided, "If this is really true, then it changes everything." Then and there, I made the decision that I was all in, and began to sense that God had a specific calling for my life and a role for me to play in God's amazing story.
From the beginning, God created us "in his image" to reflect and carry out his purposes on the earth. He revealed more specifically to Abraham what his purpose is. God told him that he would bless him so that all the families of the earth would be blessed through his children. God said over and over again that all nations—every tribe, language and people group—would praise him. We are not talking a mere sprinkling here and there. No, he said that one day the knowledge of the glory of the Lord is going to cover the whole earth as deep as the waters that cover the sea!
So, where does this "water" come from? Jesus said that whoever believes in him, out of them would flow rivers of living water. So this is how I see myself: a walking fountain, pouring out the knowledge of the glory of the Lord. I believe that the water is going to get deeper and deeper as this spreads and keeps on spreading until Jesus comes back! What an amazing privilege and honor to be alive in these days!
I am thrilled as I hear more and more stories of movements of people from different
ethne
(people groups) turning to and following Jesus. So what has that meant for my life? Well, my husband and I felt led to go to the places where people have not yet been able to hear the Good News.
We have lived in this region now for seven years, and God has given us these instructions: "Devote yourself to prayer and the ministry of the Word" (Acts 6:4). In prayer we've learned that it does not mean just lifting up our own feeble attempts and ideas to fix all the problems around us. It means entering into his presence to hear what his plans are. Because he is the Lord of the harvest, and he has a master plan that he wants to co-labor with his people in bringing it from heaven to earth. We believe that our prayer and our worship, done in faith before seeing the answers come, are powerful to prepare the way for the breakthrough!
As we listen, again and again, do you know what God has said? There is a tidal wave that is coming! It is going to cover the nation where we live in South Asia and then sweep up into the nations around us. What is exciting to us is that we have begun to see it. In the first city where we lived, a place where Christian faith has never been able to take root, a movement has begun of Muslims turning to Jesus and studying the Word. It has spread to villages and towns all over that particular densely populated state. But we know there is much more coming!
At times in our work, it feels that it is taking a long time. But no effort is wasted! In those times, instead of fixing our eyes on what is not yet, we must fix our eyes on the promises that he has given (to us personally and also all throughout his Word.) Even though we don't see it yet, we believe it, just as Abraham believed before he saw. It is not easy for us to live here. We have found that continually going back to God's promises for all nations has given us perseverance and the anchor for our souls that we need. (Hebrews 6:19)
I am so grateful that God is the Author and the Finisher of His-story! And I am so thankful to be alive in these days and play the part he asks me to play. What part is he asking you to play?

Megan* serves with her husband and four children in South Asia, in partnership with Eastern Mennonite Missions. *Names have been changed and last names not used for security.
A note from Carol Tobin, Asia Regional Director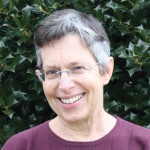 I had the privilege of visiting this family earlier this year. Here are some of the things I saw:
A joyful house-helper being lovingly discipled and encouraged in her gifts.
The challenge to stay physically healthy in a dense urban context with limited access to recreational opportunities.
Happy children, who nevertheless have to be sent off to school with masks due to the terrible air quality.
A daily schedule that prioritized the work of prayer. They are doing it; what fortitude and focus!
Warm neighborhood relationships and all team members investing in their own ways: afternoon tea visits, English tutoring, and work with a Muslim public health entity in the neighborhood.
Contextualized resources being developed. James working on a team with the preparation of Biblical story sets in local language; Megan, with her teammates and househelper, writing worship music in local style and instrumentation.
Relationships and opportunities to cast vision among expatriate Christians and Hindu-background believers for the breakthrough needed among Muslims.
The clear fact that God has placed them in this particular spot, for which I gained a deep appreciation. Here, supplications are being made all of the time, but there is no revelation of what God has done in Jesus to give us full access to God's presence. Would living here have its challenges? Yes! Thankfully, they are part of an on-site team and have us here in the US to uphold them.
Filed in: All posts, Transforming