USA Ministries: A Story of Missionaries and Migrants
Posted on February 7, 2020 by VMMissions Staff


Sunrise over Tegucigalpa, Honduras, where the Mennonite movements in Honduras were born. Photo: Wikipedia

God knows how to weave good stories, in which the puzzle pieces from one time and place come together to create something new and beautiful in another time and place. In this story, the puzzle pieces are missionaries and migrants, the places are Honduras and Winston-Salem, North Carolina, and the time will unfold in the telling.
By Skip Tobin and Lizzette Hernandez
Skip writes: Mennonite missionaries first went to Honduras seventy years ago. A river of faithful people and a fortune in finances flowed out. The book, Surviving, Thriving and Multiplying, which traces the beginnings of the Honduran Mennonite Church, lists 193 American singles and families who played an important part over the course of some forty years. Eastern Mennonite Missions (EMM) of Salunga, Pa., was the lead agency in the Honduran mission, but people from Virginia continue to pop up in the story, with relationships and connections running deep.
What grew along the banks of that river of lives poured out? What grew from all those many gospel seeds? A lot! Presently there are three large church movements in Honduras that trace their beginnings back to this Mennonite mission: The Honduran Mennonite Church, Amor Vivente and Centro Cristiano Internacional (CCI). Their combined membership is well beyond that of the sending agencies and Mennonite conferences. And the river of love continues to flow out. Church planting Honduran missionaries have now gone to surrounding Central American countries, China, Turkey, Spain, and the U.S.
As young missionaries to Honduras in the 1970s, Ed and Gloria King had no idea of the incredible impact and far reaching ripple effects that their calling would have. Their ministry "Amor Viviente" began in 1974 as a coffeehouse outreach in Tegucigalpa to at-risk youth and college students. The charismatic expression of this ministry was evident in the powerful testimonies of liberation, healing and restored relationships. Ex-drug addicts were converted to Christ and discipled by Ed. Soon, many of these disciples became leaders, flooding the city with "cells" or "growth groups." A charismatic discipleship movement had begun! It spread quickly throughout the city and later throughout the entire country.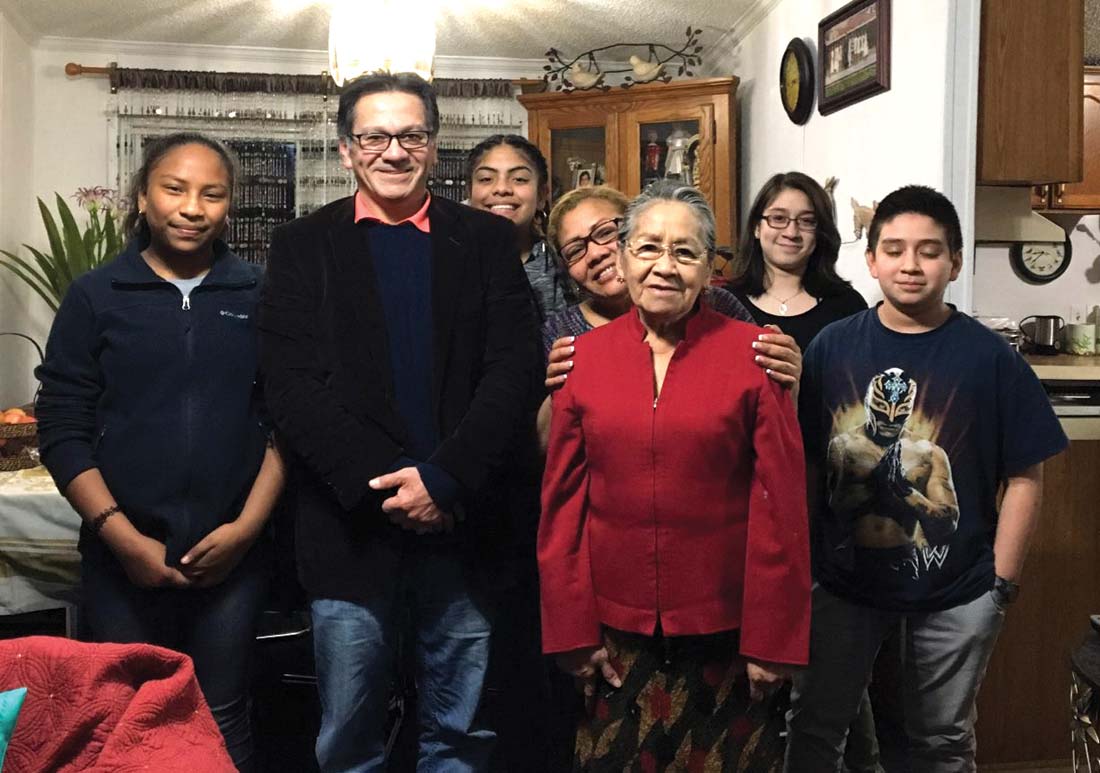 Juan José Lagos with his family in Winston-Salem, N.C. He is a VMMissions worker planting a Spanish-language congregation in his city. Photo courtesy of Skip Tobin

Lizzette writes: Many lives were impacted. Cecilia and Juan Jose Lagos had been attending concerts and weekend rallies in a school facility for a while before they heard the Holy Spirit's call to deeper service. For the next twelve years they served the church. Ceci served as a worship leader and Juan Jose in discipleship and cell group work. Evangelism and discipleship were central elements of the DNA that was injected into their hearts by the ministry of Ed King.
Another passionate teenager felt the call to ministry and was ready to jump into the vision of reaching his generation for Christ. His name was Marvin Lorenzana.
And years later, my husband and I were impacted by this same movement of God. During a cell group meeting, my siblings and I gave our lives to Christ and fell forever in love with Jesus. I later joined CCI.
In 2001, Juan Jose and Ceci, along with their youngest children, moved to Mocksville, North Carolina. Honduras was going through rough times, but even so, the decision to leave was a hard one. They had to integrate into a new world; they had to raise their children in a new messy reality. They didn't know the language or the culture and their college degrees had no value as they looked for jobs. They struggled to discern their calling, carrying the unanticipated heavy weight of their new identity as "Latino immigrants." Where was God at work in this? They clung to the Lord, and for many years they served in different capacities. But then came an ardent and urgent call from the Lord to move to Winston-Salem to plant a church. How? When? With whom? There were no answers to these questions.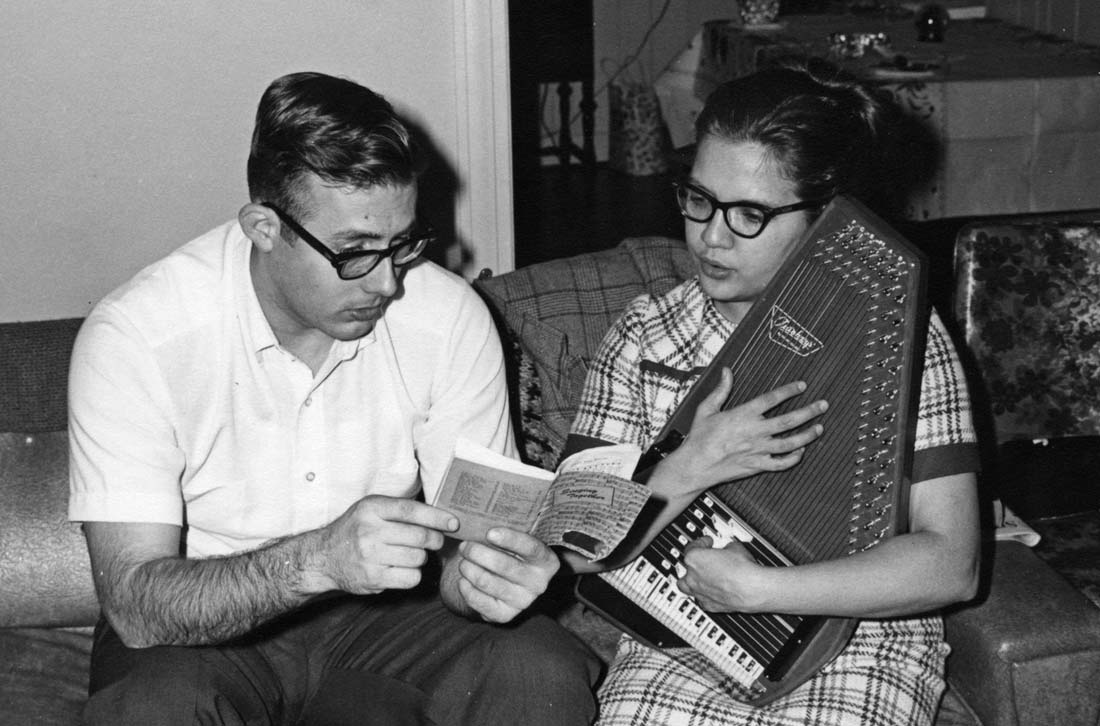 Workers David and Merna Jo Kindy set up a mission location in Winston-Salem, N.C., in the late 1960s. David is now serving on the MST of Juan José Lagos. Photo: VMC Archives

In the meantime, another thread: My family and I had also left Honduras, not knowing what our future would be like. We were navigating seminary studies in a second language and trying to hold together family, finances, and spiritual vitality.
Many times the cost of being an immigrant felt overwhelming and I just wanted to go back home. But God had other plans, and in the midst of what looked like an uncertain journey, God opened up a role for me with VMMissions, working with emerging Latino church planters.
The day came when Juan Jose reconnected with an old friend, Marvin Lorenzana, who had been sent by Amor Viviente to the US and was working with VMMissions. As soon as Marvin mentioned "Mennonite," Juan thought of one word he learned with them: mission! With excitement, Juan Jose discovered alignment with VMMissions' vision.
After a process of discernment last year, the Lagoses were appointed as church planters in Winston-Salem. Already, a group of new believers is gathering on Saturday evenings to worship and give witness to God's transformation in their lives.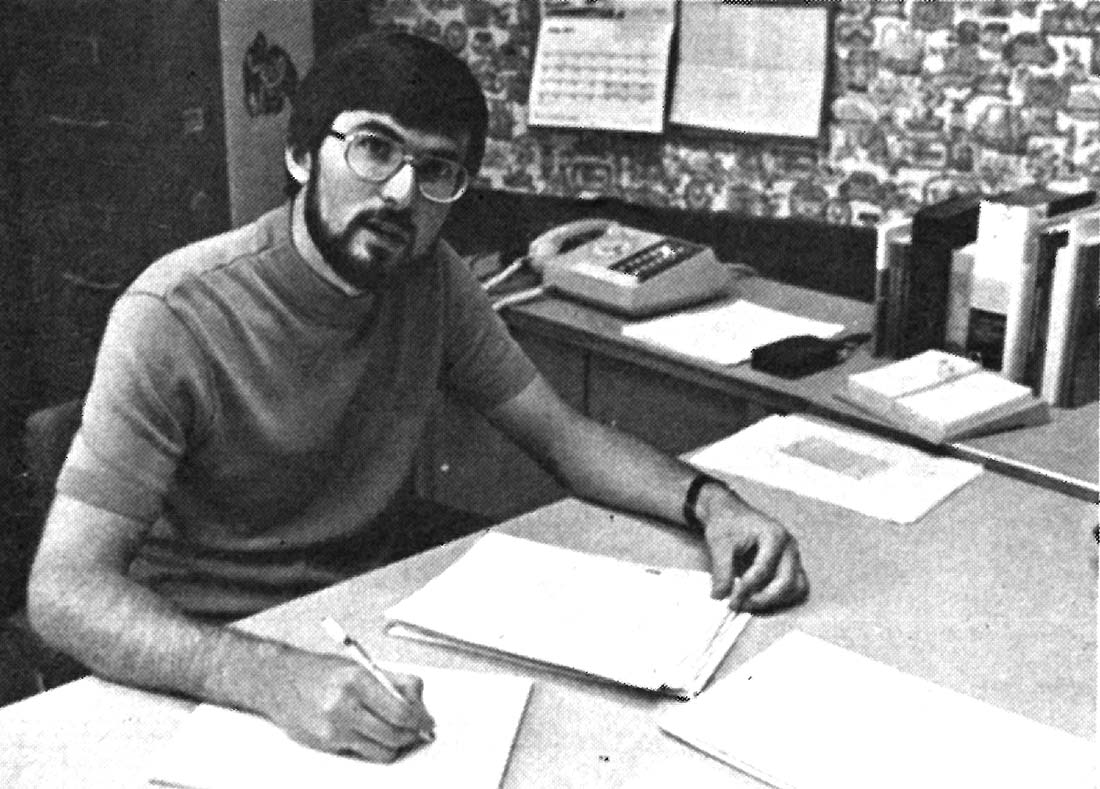 Loren Horst served as Eastern Area VS Director in North Carolina, pictured here in 1977. The Winston-Salem VS (Voluntary Service) Unit served low-income people, senior citizens, children through day-care centers, and others in that city, while nuturing the spiritual growth of the service participants. Photo: Missionary Light, Sept-Oct 1977

Skip writes: There is yet one more thread to be woven into the story. Fifty-one years ago, in 1968, the Virginia mission board sent David and Merna Jo Kindy to Winston-Salem to start a church. With the help of voluntary service teams, Oak Hills Mennonite Church was established. However, the church was officially closed in 1999. David recalls the memorial service that was held. A small tree was planted that day along with a prayer that there would be a rebirth of a Mennonite church in Winston-Salem.
Is God now answering this prayer? "Yes," says David, recently retired, having lived in Winston-Salem for 51 years."When I met Juan Jose Lagos, I felt drawn to him. I feel like it is kind of an answer to prayer." David is now serving on Juan Jose and Ceci's Ministry Support Team. He further states, "The gift I can offer Juan and Ceci is simply being present! We offer pastoral care to Juan Jose and Ceci. My wife Anita [whom he married after the death of Merna] and I feel that we connect well." Juan Jose also shares, "We feel so connected and supported as the Kindys and the TCK (Tennessee-Carolina-Kentucky) District surrounds us with encouragement, prayer and financial support." God has given him a name for the new church: Iglesia Renuevo, meaning offshoot or renewal. Who but God could weave a story like this?
Filed in: All posts, Transforming